Chris builds a sweat lodge on "Out There," airing tonight at 10/9c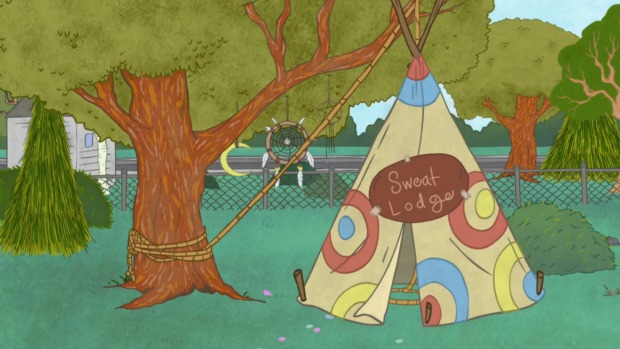 Posted by Melissa Locker on
On "Out There," Chris has a small problem. His mother's boyfriend Terry (voiced by Portlandia's Fred Armisen) is ruining his entire life. It's one of those problems that many teens face when their parents start dating someone new, but not one you saw on the shows like "The Brady Bunch," which was hyper-realistic in absolutely every other way, especially on the Hawaiian vacation double episode. Without pop culture to reference, Chris is on his own to solve his Terry problem. Luckily, Chris has a plan to stop Terry hopefully once and for all. It's a good plan, too, one that is absolutely certain to win Terry over and all Chris has to do is build a sweat lodge in his backyard. While Chris may not be able to get answers from "The Brady Bunch," it doesn't mean he can't find some ideas in an old Bugs Bunny cartoon.
Watch this new clip from "Out There" and tune in for a new episode on Friday at 10/9c:
video player loading
.
.
.
Want the latest news from "Out There"? Like them on Facebook and follow them on Twitter @IFCouthere.
"Out There" airs on IFC on Fridays at 10/9c