"Avatar" sequels will be shot with underwater performance capture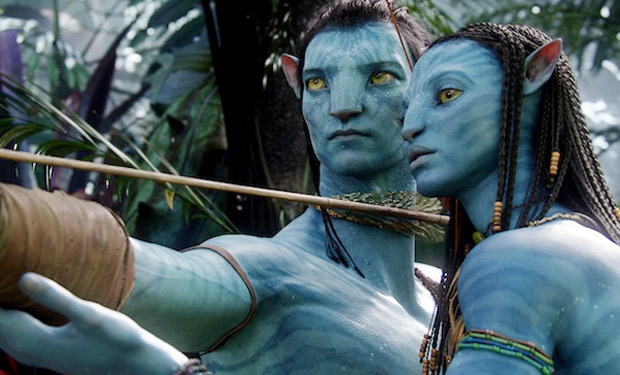 Posted by Terri Schwartz on
During his keynote speech at the NAB Technology Summit on Cinema in Las Vegas, producer Jon Landau opened up about his and James Cameron's plans for the upcoming "Avatar" sequels.
"We have kept a team of digital artists on from Avatar in order to test how we can create performance capture underwater," he said, according to The Hollywood Reporter. "We could simulate water [in computer graphics], but we can't simulate the actor's experience, so we are going to capture performance in a tank."
He later commented on the use of higher frame rates in the movie, "It is a better experience for the audience. Nobody should dictate to a filmmaker whether they should make films at 24, 48 or 60fps since the technology now exists and can be presented with the same cinema equipment."
"We want to take advantage of the technology that people are putting out there to make the next two movies more engaging and visually tantalizing, and wrap up the story arc of our two main characters," he said, adding, "Let's not lose sight of why people go to the movies. They don't watch for technology they watch because they make an emotional connection to a story."
During an interview with The West Australian in November, Cameron said he plans to shoot "Avatar 2" and "3" back-to-back later this year.
"I want to get these scripts nailed down, I don't want to be writing the movie in post production," he said. "We kind of did that on the first picture, I ended up cutting out a lot of scenes and so on and I don't want to do that again."
It remains to be seen if Cameron can still get "Avatar 2" done and in theaters by December 2014 and its sequel out by December 2015. At least it seems like forward momentum is being made on the projects, and 20th Century Fox is likely willing to wait as long as need be for the movies to be done well.
What do you think of Landau and Cameron's plans for the "Avatar" sequels? Tell us in the comments section below or on Facebook and Twitter.