"Arrested Development" season four gains a John Krasinski cameo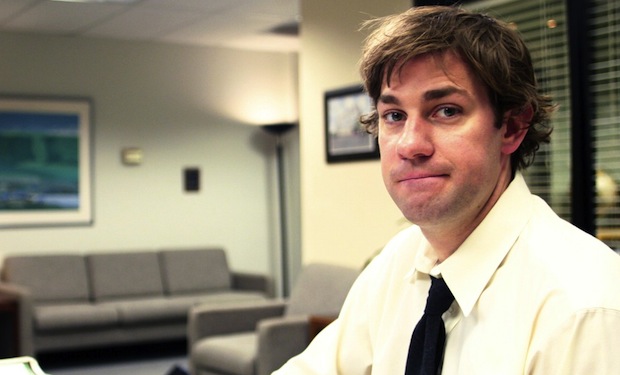 Posted by Terri Schwartz on
With "The Office" going off the air on May 16, John Krasinski has already transferred over to another popular television comedy — even if it is just for a cameo appearance. It's being reported that Krasinski will have a small role in the upcoming fourth season of "Arrested Development."
Entertainment Weekly is reporting that Krainski will play a small role in the upcoming 15 episodes of season four, though it's unclear what that role will exactly be. He's in good company, as there are plenty of other popular television actors who have taken part in the new series.
"Arrested Development's" fourth season has an incredible array of returning actors who guest starred on the show during its initial run. The list includes Ben Stiller, Mae Whitman, Andy Richter, Liza Minelli, Judy Greer, Ron Howard, Scott Baio and Henry Winkler.
In addition to the central and returning actors, newcomers Seth Rogen, Kristen Wiig, Isla Fisher, Terry Crews, John Slattery, Conan O'Brien and the cast of "Workaholics" will make appearances as well. Star Jason Bateman and creator Mitch Hurwitz are hoping to follow season four with an "Arrested Development" movie. Season four of "Arrested Development" premieres on Netflix on May 26.
"This year is about the enduring entanglements of family," creator Mitch Hurwitz said in a recent interview. "They are 10 years older than when we met, so that means emotionally they're, like, two years older than we met them. Amazing things happen when one goes from being emotionally 12 years old to emotionally being 14 years old."
Who do you think Krasinski could be playing in the new season? Tell us in the comments section below or on Facebook and Twitter.