"Anchorman 2" gains Nicole Kidman, Vince Vaughn and Luke Wilson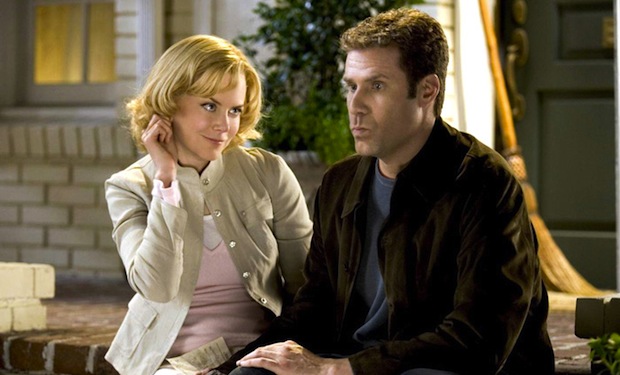 Posted by Terri Schwartz on
It's easy to forget the fact that Will Ferrell starred alongside Nicole Kidman in the 2005 movie "Bewitched," but apparently the two of them haven't. It's being reported that Kidman will have an uncredited cameo in "Anchorman: The Legend Continues," and we hope it in some way ties back to her earlier work.
The Hollywood Reporter has the news, and also reports that Vince Vaughn and Luke Wilson will shoot "tiny parts" in the film. Assumedly they will reprise their "Anchorman" roles as Wes Mantooth and Frank Vitchard from Channel 4's competing news stations.
This comes not long after the reveal that Ron Burgundy seemingly has a son in the upcoming sequel. The cast for "Anchorman: The Legend Continues" seems to grow more impressive by the day as the movie films in Atlanta.
Thus far, the most exciting name to join the "Anchorman: The Legend Continues" cast is Harrison Ford. He'll be playing a "legendary newscaster" in the upcoming comedy, though he doesn't seem to think his part is especially important.
Also joining the "Anchorman" crew are Meagan Good as Ferrell's boss and Kristen Wiig as Steve Carell's wife. Other new additions include James Marsden, Greg Kinnear, Josh Lawson and Dylan Baker, while actors like Paul Rudd, David Koechner, Christina Applegate, Ferrell and Carell are all returning. "Anchorman: The Legend Continues" is due out on December 20, 2013.
Are you excited to see Kidman, Wilson and Vaughn in "Anchorman: The Legend Continues"? Tell us in the comments section below or on Facebook and Twitter.