7 reasons why you should love David Koechner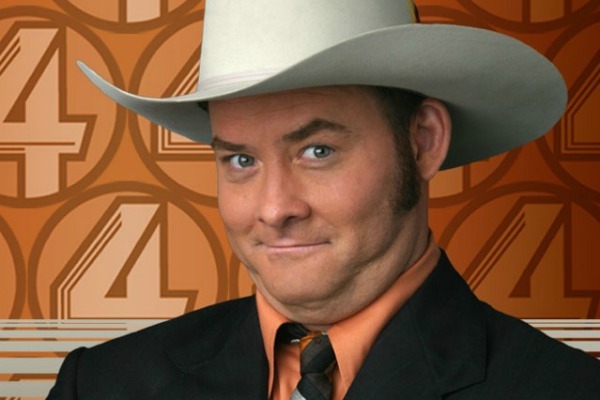 Posted by David Wolinsky on
3. "Snakes on a Plane"
If you didn't see "Snakes on a Plane," know this: The movie wouldn't have been able to happen without Koechner. He played one of the pilots, Rick, who inadvertently is responsible for all the panic that happens on the plane by releasing the oxygen masks, which set the snakes loose on the plane. That he plays the role with all the mock- seriousness it demands makes the movie all the more insane.
---
2. He still performs live to this day
When not doing improv in Los Angeles with his veteran troupe BeerSharkMice, which includes the likes of Neil Flynn (a.k.a. the janitor from "Scrubs"), the Missouri-born stand-up comedian still road-tests his mettle with gigs like opening for Tenacious D with the Naked Trucker when all parties involved are not doing a movie or TV show. His newest endeavor, though, is a show called "Splitting Hairs," which sees Koechner touring and moderating debates between Abby Elliott ("Saturday Night Live) and Owen Benjamin ("Sullivan and Son") about the age-old differences between men and women. There are sketches and stand-up and songs and videos, too. And somewhere, he still finds time to stand-up, too.
---
1. "Saturday Night Live"
What's perhaps strangest of all is that most people forget Koechner was on "Saturday Night Live." He was on in a decisive, year, too, from 1995 to 1996, which, if you're hinky on your SNL history, was the first year "MADtv" came on and also when Howard Stern was doing a late-night show. Koechner, infamously, had the cajones to say "no" to some things on the show. According to Koechner himself, there would be pressure to have one of his characters to a talk show and his response was, "We've got too many talk shows! We need to do more scenes!" It's a good thing he held out, because his SNL legacy will forever be the series of Bill Brasky sketches. In them, a red-faced Koechner and some colleagues are drunkenly reminiscing about Bill, a larger-than-life salesman whose exploits are simultaneously legendary and legendarily cruel: He can eat hammers, has a toenail on the tip of his penis that can play music like a vinyl record when applied to any hard surface, and also has had sex with all of their wives. Why the Bill Brasky sketches were never turned into a movie is beyond me.
What's your favorite David Koechner project? Tell us in the comments section below or on Facebook and Twitter.