"World War Z" trailer: The zombie apocalypse goes global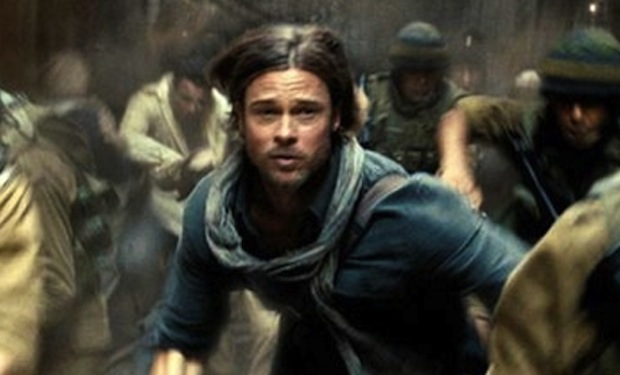 Posted by Terri Schwartz on
The latest trailer for "World War Z" is the best look we've had at the movie yet. It shows how the movie tackles the global zombie threat, and it is revealed that Brad Pitt's character could be the man to find a solution for it.
There are some big action stunts going on here, like the final one where the zombies seem to attack the plane that Pitt's character is flying on. In addition, a gorgeous black and white poster for the movie has been revealed that shows how the mass of zombies can a serious enough enemy that they can even take down a flying helicopter.
"World War Z" also stars James Badge Dale, Matthew Fox, Mireille Enos, Daniella Kertesz and David Morse. Directed by Marc Forster, it's due in theaters on June 21, 2013. Here's the official "World War Z" synopsis:
The story revolves around United Nations employee Gerry Lane (Pitt), who traverses the world in a race against time to stop the Zombie pandemic that is toppling armies and governments and threatening to decimate humanity itself. Enos plays Gerry's wife Karen Lane; Kertesz is his comrade in arms, Segen.
What do you think of this trailer? Tell us in the comments section below or on Facebook and Twitter.