What to watch this week on IFC: March 18 – 24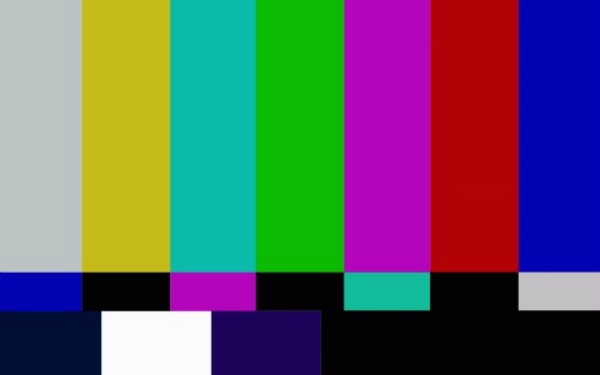 Posted by Melissa Locker on
Here's what to watch this week on IFC:
Monday
Start your week out with a start when we show "The Omen" at 10:15 p.m. ET. In this version of the freaky franchise, an American diplomat (Liev Schreiber) and his wife (Julia Stiles) learn that the child they adopted may be the son of Satan. What's the return policy on orphans again?
Tuesday
Monty Python fix when we show the "Monty Python: Almost the Truth (The Lawyer's Cut)" all day starting at 9 a.m. ET with so-called "The Not-So-Interesting Beginnings." Watch as Eric Idle, Terry Gilliam, John Cleese, Michael Palin and Terry Jones talk about the life and times of Monty Python. It is mandatory viewing for any true Python fan.
Wednesday
Hookers, a mule and a suicidal friend? Who says we don't know how to throw a party. Tune in at 8/7c for "Bachelor Party" at 8/7c for the ultimate hotel bash when school-bus driver and professional party animal Rick (Tom Hanks) gets married to Tawny Kitaen.
Thursday
Can't afford a vacation? You won't want one after "The Hills Have Eyes." The film is a torture porn upgrade of Wes Craven's creepy classic by director Alexandre Aja. The brutal remake makes a strong argument against ever going on a cross-country family vacation when en route from Cleveland to San Diego, the Carter family breaks down (and not by accident) in the badlands of New Mexico, where they're soon terrorized by a clan of crazed mutants who proceed to rape, burn and shoot everyone in sight. Tune in for terror at 11:15 p.m. ET.
Friday
Tune in for a brand new episode of "Out There" at 10/9c. Chad is smitten with new girl Destiny (voiced by Selma Blair), but he blows his chance after saving Jay from a bully who turns out to be her brother. Chad enlists Chris' help to win her back with an elaborate plan involving walkie-talkies and a mysterious aphrodisiac.
video player loading
.
.
.
Saturday
Looking for an excuse to stay in on Saturday night? Well at 7:45 p.m. ET we're showing Rob Zombie's "House of 1000 Corpses" which is scary enough to make you want to stay inside, maybe forever! In the movie, four travelers take refuge in the home of a clan of demented killers.
Sunday
Spend the day in "Portlandia"! Watch back-to-back episodes from the third season of everyone's favorite sketch comedy show starting at 3 p.m. ET. Want more options because it's Sunday and you don't want to leave the couch? Back-to-back episodes of "Arrested Development" kick off at 12/11c.
video player loading
.
.
.
Want the latest news from IFC? Like us on Facebook and follow us on Twitter@IFCtv