What to watch on IFC this week: March 25 – 31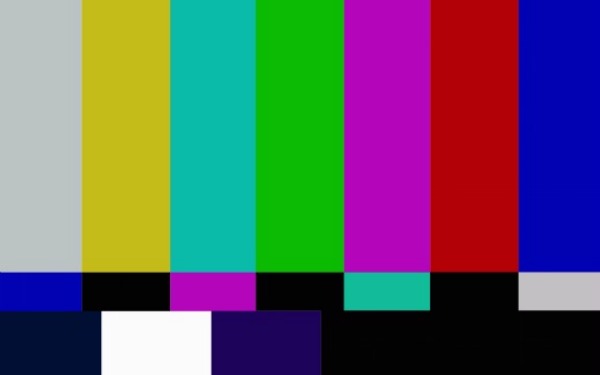 Posted by Melissa Locker on
Here's what to watch this week on IFC:
Monday
Gooooooood morning, Vietnam. Wherever you are, it will be a good evening, because we're showing "Apocalypse Now" at 8/7c. Martin Sheen stars in Francis Ford Coppola's telling of Joseph Conrad's "Heart of Darkness." Marlon Brando makes a memorable appearance as renegade colonel Kurtz. If you haven't seen it yet, what's wrong with you? Don't you like nice things?
Tuesday
Does it ever feel like your life is a television show? Well for one man it turns out to be true. Jim Carrey stars in "The Truman Show," where it turns out that everything in his life is arranged for him, captured on hidden cameras and broadcast internationally. Tune in at 8/7c to watch him being watched by others. It's very meta, you'll love it.
Wednesday
Feeling sluggish, lethargic and far too comfortable in your chair? It's time for your daily dose of Eli Roth. Tune in tonight at 8/7c for "Hostel II" when he'll scare you right out of your seat. Nothing like watching three American women abroad become pawns in a grisly game designed to entertain privileged deviants to get your heart racing.
Thursday
Looking for something for you and the cat to watch? A George Clooney double feature is fun for the whole family! It starts at 8/7c with "The Perfect Storm," based on Sebastian Junger's novel, where Clooney stars as a fishing boat captain who goes 9 rounds with Mother Nature. Then sit tight because we're showing "O Brother Where Art Thou" at 10:45 p.m. ET. Clooney stars as an escaped con in the Coen Brothers ebullient musical.
"O Brother Where Art Thou"
Friday
A brand new episode of "Out There" airs tonight at 10/9c. After botching his oral presentation for history class, Chad decides to make a movie instead. With Chris' help/interference, the project becomes increasingly off-topic and out of control, leading to a disaster of near-biblical proportions.
Saturday
Strap on your roller skates and spend Saturday night with "Boogie Nights" at 8/7c or 11:15/10:15c or both. Mark Wahlberg stars as Dirk Diggler an up-and-coming porn star with a unique asset in Paul Thomas Andersons' sordid tale of the 1970s porn industry. Burt Reynolds stars as a producer who guides Diggler to early success, before greed and egotism lead to his downfall in the '80s.
Sunday
Watch "Braveheart" at 7:15 p.m. ET and practice screaming "They'll never take our freedom!!!" until your roommate threatens to William Wallace you. Mel Gibson stars as the Scotsman William Wallace, who becomes rightfully enraged by the killing of his wife, and ends up leading a revolt against the tyrannical English king (Patrick McGoohan) in the 13th century.
Want the latest news from IFC? Like us on Facebook and follow us on Twitter@IFCtv