Watch an all-new episode of "Out There" tonight at 10/9c, or right now on IFC.com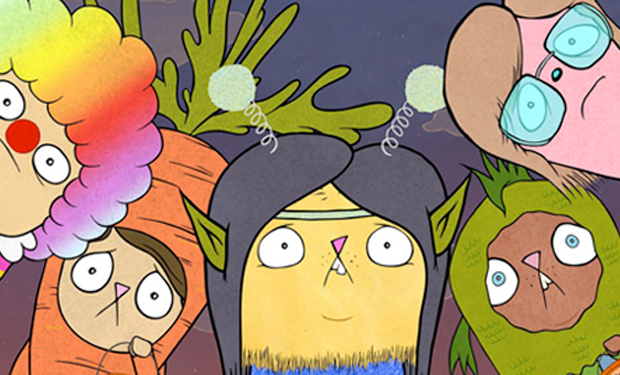 Posted by Melissa Locker on
Did you know you can watch entire episodes of Portlandia and Out There in the IFC Stream Room? Did you know that when television shows are streaming for free on the internet it is entirely legal, if not encouraged, to watch them? Even at work? It's the law*! (*Please note: We know nothing about the law.) That's why you should click click click as fast as you can and head to The Stream Room. to watch "Portlandia" starring Fred Armisen and Carrie Brownstein in the episode "Alexandra" guest starring Chloe Sevigny. Find out what happens when art invades the city and artisanal snacks invade the local cinemaplex. Then watch "Springoween," when we see what happens "Out There" when Halloween gets rescheduled due to extreme weather and the town of Holford decides to move the holiday to spring instead. Chad (Ryan Quincy) still wants to trick-or-treat, but Chris (Justin Roiland) convinces him to go to a boy-girl party instead. And, of course, it goes horribly wrong. Meanwhile, Jay (Kate Micucci) is on the run from Holford's legendary maniacal bad boy, Johnny Slade. It's all happening "Out There" and you can watch it right now in The Stream Room.
Want the latest news from Portlandia? Like them on Facebook and follow them on Twitter@IFCportlandia and use the hashtag #portlandia.
Find out what's going on "Out There" by liking the show on Facebook and following along on Twitter @IFCouthere.
"Out There" airs on IFC on Fridays at 10:30/9:30c