Watch a sneak peek of tonight's "Out There"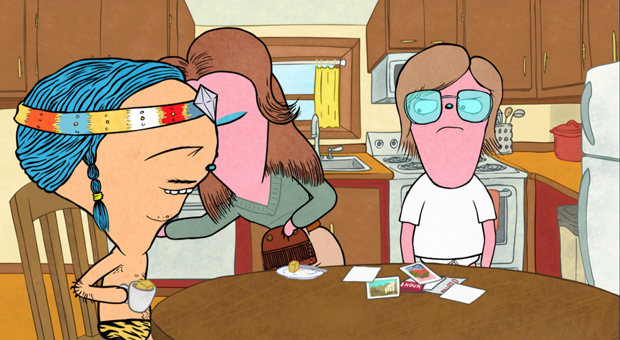 Posted by Melissa Locker on
No one likes it when their mom starts dating someone new. And when that new guy is Terry? Well that doesn't make it any easier for Chris who has to watch his mom get closer and closer to the guy. On tonight's new episode of "Out There" (which airs at 10/9c) Chris is upset by how close his mom and her boyfriend Terry have become and when he sees Terry buying a ring at the flea market, Chris is terrified he's going to propose becoming one big happy family. Obviously that won't do, so Chris and Chad put their heads together and concoct a plan to get Terry out of Chris' life for good. Maybe Chris would change his mind if he realized that none other than Portlandia's own Fred Armisen is the voice of Terry? Maybe, but probably not. After all, it's his mom. And no one is good enough for your mom.
Watch this clip and then tune in tonight for a new episode of "Out There" at 10/9c:
video player loading
.
.
.
Want the latest news from Out There? Like them on Facebook and follow them on Twitter @IFCouthere.
"Out There" airs on IFC on Fridays at 10/9c