Watch a new clip from "Out There," airing tonight at 10/9c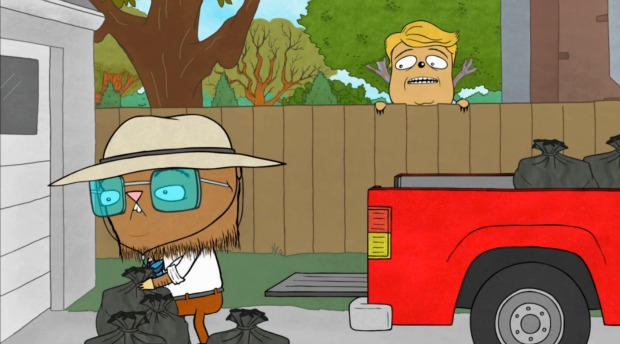 Posted by Melissa Locker on
It's almost unfair that you have to learn to drive when you are a teenager. When you're 16 or so you pretty much already know everything about everything and then along comes driving, which seems specifically designed to embarrass teenagers. It's just a recipe for disaster, even though most teenagers won't realize it until it's too late. So on "Out There" when Wayne agrees to let Chad pull the car out of the driveway, obviously Chad is going to do it perfectly on the very first try and then will execute a perfect three-point turn, merge on to the highway and drive off into the sunset as a fully licensed driver. Or so he seems to think, because driving is really easy and doesn't involve any practice other than watching your mom or dad do it for 15 or 16 years.
Watch the clip now and tune in for a new episode of "Out There" on Friday at 10/9c:
video player loading
.
.
.
Want the latest news from Out There? Like them on Facebook and follow them on Twitter @IFCouthere.
"Out There" airs on IFC on Fridays at 10/9c