Tina Fey talks "The Muppets… Again!" and Peter Serafinowicz joins the cast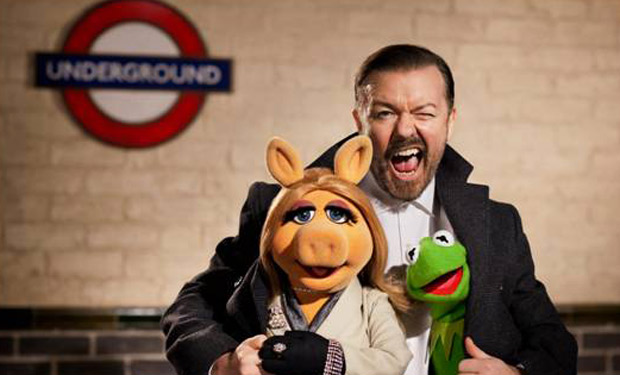 Posted by Terri Schwartz on
Tina Fey might be playing a Russian gulag prison guard in "The Muppets… Again!" but it turns out that character will be a good guy. The former "30 Rock" star opened up about her new role during a recent interview.
"I actually play a Russian good guy, kind of. Who knows? Maybe she seems like the bad guy. But just before I called you I was on Skype with a dialect coach. And I was like, 'Oh my gosh, this is for real. I have to try and do this!'" Fey told The Huffington Post. When asked if she had done that accent before in the past, Fey said, "I have, but probably not well. But they offered it, and I was like, "Yeah, great!" I think that's a fun thing to do and try to practice."
Meanwhile, "Shaun of the Dead" star (and voice of Darth Maul in "Star Wars: Episode I – The Phantom Menace") Peter Serafinowicz revealed on Twitter that he joined the cast of the upcoming movie.
"Just on the set of the Muppets movie! Filming next week. Very excited!" he tweeted.
"The Muppets" sequel currently stars Ricky Gervais as its leading man, Ty Burrell as a lazy Interpol agent and Fey as a Russian gulag prison guard. Christoph Waltz and Ray Liotta also have parts. The film is said to be a European adventure along the lines of "The Great Muppet Caper." It's due out on March 21, 2014.
Do you think Fey will do a good job in "The Muppets… Again!"? Tell us in the comments section below or on Facebook and Twitter.