Tina Fey considers joining Jason Bateman's "This Is Where I Leave You"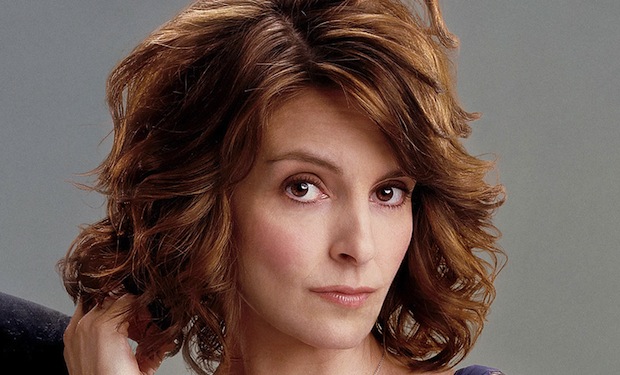 Posted by Terri Schwartz on
Tina Fey and Jason Bateman are teaming up in an upcoming flick. Shawn Levy has been tapped to direct Jonathan Tropper's novel "This Is Where I Leave You," and the "Real Steel" helmer has brought on board two of our favorite television comedians.
The Hollywood Reporter has learned that Fey will play Bateman's character's older sister. She is married, but discovers her "first love now has brain damage." The "30 Rock" star's involvement is not a done deal.
The role of Bateman's love interest is still open, but actresses like Ari Graynor, Zoe Saldana, Isla Fisher and Mary Elizabeth Winstead have all ready for the part. Meanwhile, Kathryn Hahn is expected to play Bateman's sister-in-law.
The Warner Bros. adaptation is being based on Tropper's 2010 novel. Its synopsis reads:
The death of Judd Foxman's father marks the first time that the entire Foxman family-including Judd's mother, brothers, and sister-have been together in years. Conspicuously absent: Judd's wife, Jen, whose fourteen-month affair with Judd's radio-shock-jock boss has recently become painfully public.

Simultaneously mourning the death of his father and the demise of his marriage, Judd joins the rest of the Foxmans as they reluctantly submit to their patriarch's dying request: to spend the seven days following the funeral together. In the same house. Like a family.

As the week quickly spins out of control, longstanding grudges resurface, secrets are revealed, and old passions reawakened. For Judd, it's a weeklong attempt to make sense of the mess his life has become while trying in vain not to get sucked into the regressive battles of his madly dysfunctional family. All of which would be hard enough without the bomb Jen dropped the day Judd's father died: She's pregnant.
This doesn't sound like typical material for either Fey or Bateman, so it's nice to see them stretch outside of their comfort zones. Fey has already dived into more dramatic material, as she's next starring in the Paul Weitz dramedy "Admission." She's also taken a role in "The Muppets… Again!" which is due out on March 21, 2014.
Are you excited to see Bateman and Fey work together? Tell us in the comments below or on Facebook and Twitter.