"The Wolverine" high-res photo gives a better look at those bloody claws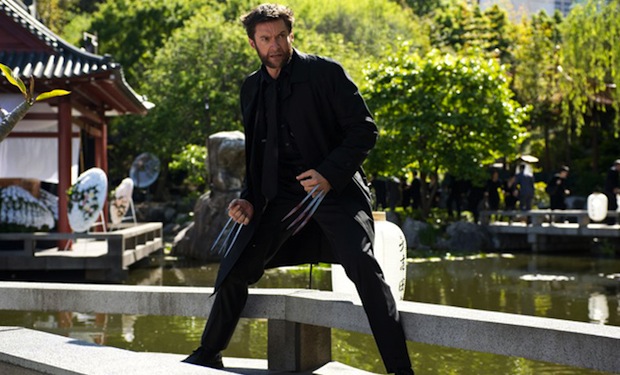 Posted by Terri Schwartz on
Remember that epic "The Wolverine" photo from yesterday? The one that featured Logan flashing some bloody claws at an unseen enemy? Well, a better version of it has been released, and it looks awesome.
20th Century Fox unveiled the image, which shows Hugh Jackman's Wolverine at what could be a funeral. Note his black attire and the people wearing black who can be seen in the distance behind him. A body seems to be lying on the ground in front of him, and his claws are still bared at something to the right of the frame. Seems like drama and violence definitely follow him when he heads to Japan.
Directed by James Mangold, "The Wolverine" stars Jackman, Will Yun Lee and Tao Okamoto. It's due in theaters on July 26, 2013. The full length teaser for the movie will appear online on March 27 and in theaters on March 29. Here's the movie's official synopsis:
Based on the celebrated comic book arc, this epic action-adventure takes Wolverine, the most iconic character of the X-Men universe, to modern day Japan. Out of his depth in an unknown world he faces his ultimate nemesis in a life-or-death battle that will leave him forever changed. Vulnerable for the first time and pushed to his physical and emotional limits, he confronts not only lethal samurai steel but also his inner struggle against his own immortality, emerging more powerful than we have ever seen him before.
What do you think of this image? Tell us in the comments section below or on Facebook and Twitter.