The Harlem Shake catches on in "Out There"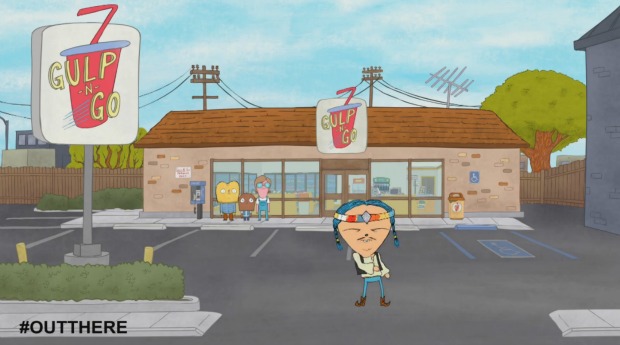 Posted by Melissa Locker on
In case you thought that rural Holford didn't have internet access, rest assured, it does. How do we know that? Because the citizen of "Out There" have discovered the Harlem Shake. Yep the internet dance craze that is moving so quickly around the web that it reminds you why videos are called viral, has finally come to the convenience store parking lot in Holford. So, sure the Harlem Shake has been around for awhile – and Portlandia's Mayor (Kyle Maclachlan) busted out his own version a few weeks ago – now that the Harlem Shake has reached the small town in "Out There," there's no stopping them from busting a move!
Watch as Terry (voiced by Fred Armisen) shows his love to Joanie with a Harlem Shake video. Watch now as characters from IFC's new animated series "Out There" put their twist on this viral video sensation. *Warning: They still think the running man is cool!
Watch now then tune in tonight for a new episode of "Out There" at 10/9c:
video player loading
.
.
.
And don't forget that this week, we're giving fans a sneak peek of the new episode before it airs right here on IFC.com This episode is also available for free on Hulu, YouTube, Facebook, TVE & VOD.
Check out the full episode here:
Want the latest news from Out There? Like them on Facebook and follow them on Twitter @IFCouthere.
"Out There" airs on IFC on Fridays at 10/9c