"The Hangover: Part III" trailer and poster debut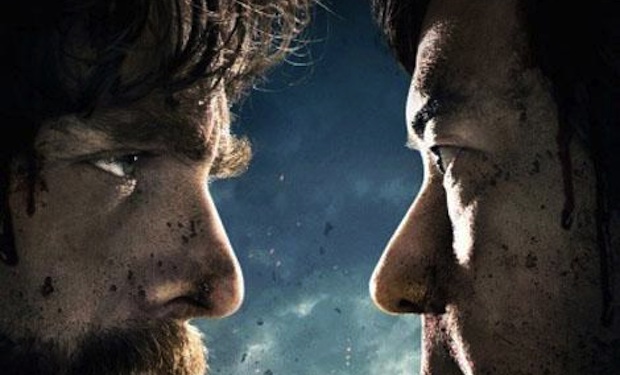 Posted by Terri Schwartz on
The Wolfpack has headed back to Las Vegas, and things look like they're going to get ugly. "Someone needs to burn this place to the ground," Ed Helms' character says in the newly-released trailer for the film, but not before Zach Galifianakis kills a giraffe, a man is shot and Jeffrey Tambor's character (seemingly) dies.
The trailer comes courtesy of the "Hangover: Part III" Facebook page. It's just what we'd expect from the final installment of "The Hangover" franchise, and looks to be a suitable conclusion to the story. Also, keep an eye out for some awesome Melissa McCarthy and John Goodman appearances.
In other "The Hangover" news, a new poster for the movie has arrived that shows Galifianakis facing off against Ken Jeong. The image is a direct spoof of another Warner Bros. movie, "Harry Potter and the Deathly Hallows: Part 2."
"The Hangover: Part III" reunites Bradley Cooper, Galifianakis, Helms, Justin Bartha, Jeong, Jeffrey Tambor, Jamie Chung, Sasha Barrese, Heather Graham and Gillian Vigman, while introducing new actors like Goodman and McCarthy to the franchise as well. "The Hangover Part II" is due in theaters on May 24, 2013. The logline for the movie reads, "This time, there's no wedding. No bachelor party. What could go wrong, right? But when the Wolfpack hits the road, all bets are off."
What did you think of the trailer? Tell us in the comments section below or on Facebook and Twitter.