The first teaser for "Riddick" has arrived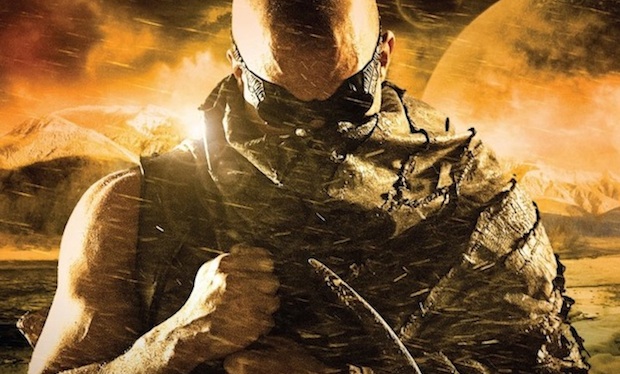 Posted by Terri Schwartz on
The first teaser trailer for the third feature film in "The Chronicles of Riddick" series has arrived, and it shows a marked return to the story in the first movie, "Pitch Black." In the appropriately titled "Riddick," the title character once again seems to be a danger to those around him and promises revenge on his enemies in his trailer.
"Whatever happens, I don't know what they tell you, don't let them take these chains off me," Diesel's Riddick says in the teaser. "You're not afraid of the dark, are you?"
Like the rest of the promotion for "Riddick," Diesel debuted the trailer on his personal Facebook. "As promised… the first look teaser to this year's Riddick!" he wrote, encouraging fans to "share it with the world."
"Riddick" follows the title character after he's been betrayed by his fellow humans and left for dead on a desolate planet. While he stays busy fighting for his survival against alien predators, bounty hunters from throughout the galaxy flock to the planet to try to kill him. But they're actually all pawns in his quest for revenge, and he attacks them before returning home to Furya to save his planet from destruction.
The film stars Vin Diesel, Karl Urban and Katee Sackoff, and was directed by David Twohy. It's due in theaters on September 6.
What do you think of this first look at "Riddick"? Tell us in the comments section below or on Facebook and Twitter.