10 shows that need a Kickstarter campaign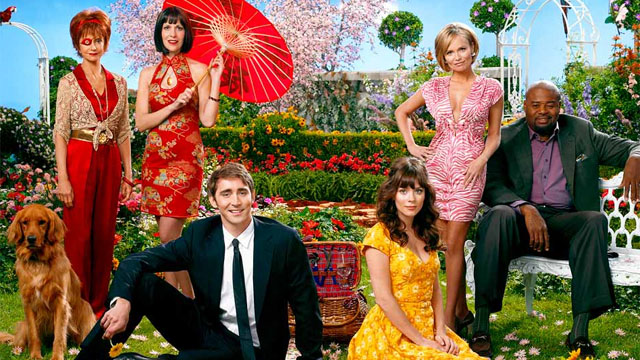 Posted by Megan Vick on
Last week the cast and crew of "Veronica Mars" proved that you don't need big studio support if you have a devoted fan base.  The show has raised over 3.5 million dollars on the donation site Kickstarter.com to produce their own feature-length film. Since then, rallying calls have gone through the Internet to round up the troops of fans for several cult-followed television series that ended before their time. The "Mars" campaign will inevitably start a new trend of fan decided features, giving new life to old favorites and potentially a new revenue source outside of ratings dependent networks. So get out your wallets because IFC has put together a list of 10 shows that could use the fan push to the big screen (or most likely stream directly online).
---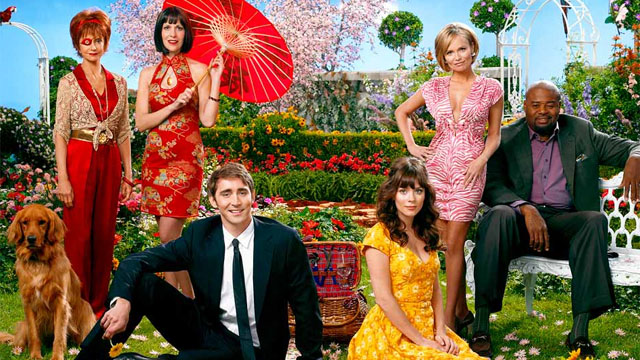 1. "Pushing Daisies" (ABC, 2007-2009)
As soon as showrunner Bryan Fuller found out about the "Mars" campaign he was on the phone to his agent asking if he could do the same for his dark comedy "Pushing Daisies." The show was initially a hit on ABC when it first premiered in 2007, receiving a full-season order in the fall but became a victim of the WGA strike that same winter. The show ended its first season with a cliffhanger at the end of the ninth episode instead of completing its ordered 22-episode arc. The shortened season wasn't enough to gather ratings steam to make it through a second season and it was cancelled with three episodes still waiting to be aired. However, PD has nurtured a committed fan base – many of which fell in love with the show after it went off the air – and Fuller has shown an interest in any avenue that may get "Pushing Daisies" more screen time. This show is probably the most likely of the list to follow in the "Veronica Mars" footsteps, but considering the complex visual elements of the show, PD will need a lot more than 3.5 million to actually get off the ground.
---
2. "Chuck" (NBC, 2007-2012)
The ultimate nerd super-agent comedy made it five seasons on NBC before bowing it's head last February, but it's another one that felt like it ended before fans were ready to say goodbye. "Chuck" star Zachary Levi spoke to EW.com shortly after "Mars" reached $2 million to say that he and co-star Yvonne Strahovski were definitely in for a full-length "Chuck" feature. There was no word on whether they'd definitely go through Kickstarter or other means (Levi's side company Nerd Machine perhaps?) but there's no doubt the fans would come out of the woodwork to find out what happens to Chuck and Sarah in a life post-The Intersect.
---
3. "Boy Meets World" (ABC, 1993-2000)
This is purely for nostalgia reasons. So what if there's already a Disney spin-off with Cory and Topanga's daughter. Is that enough? The show ended in the early 2000s with the John Adams High group moving to New York together, but we need to know happened between their move to the big apple and The Mattews part 2 settling down in suburban adulthood. Surely Mr. Feeny has another lesson to teach them. There must be another way for Shawn to struggle with the difference between his trailer park roots and affluent suburban circle. Maybe they could all cram into a station wag and travel the country Keroac style with Feeny was narrator. It doesn't really matter as long as we can hear Eric yell "FEENAY. FEE-HEE-HEE-HEENAY" just one more time.
---
4. "Joan of Arcadia" (CBS, 2003-2005)
The teen-drama only lasted for two seasons, maybe because the title and premise of "young girl inspired by her visions of God" may have seemed too evangelist to bring in a mainstream audience. For those who watched though they found a smart, intense drama that tackled the typical high school troubles of a teenage girl while also dealing with faith and moral responsibility without being preachy.  When the show was cancelled Amber Tamblyn (Joan) was quoted saying, "I'd rather be a on a good show that only runs two years than on a dumb show that's a hit for like eight years," which hopefully means she'd be ready to bring it back. Not to mention the show ended on the ultimate cliffhanger- with Joan about to face off against Satan himself incarnated by Wentworth Miller.  What better place to start a movie than the ultimate good VS. evil showdown?
---
5. "Community" (NBC, 2010- present)
Though it's still airing it's fourth season, poor ratings have haunted the smart, critically acclaimed comedy from the start. It's the only show on television that could pull off a Claymation Christmas special or an episode where the entire cast is forced into an 8-bit video game. Last spring chants of #SixSeasonsAndAMovie were heard all over the internet when creator Dan Harmon was ousted at the end of the third season and the show's fate was left undetermined for weeks. It's the type of show that harbors such an intense, dedicated fan base that it can be voted "TV Guide's Fan Favorite" the same week it's suspended mid-season. It's obvious we can't trust NBC to make the right call on this one, but the world would be amiss without a feature-length Jeff-and-the-Study-Group-save-Greendale feature. There needs to be a contract saying that Harmon helms the entire thing though, or else it's blasphemy.