SXSW 2013: What to do Tuesday March 11 Chris Gethard Show and the Upright Citizens Brigade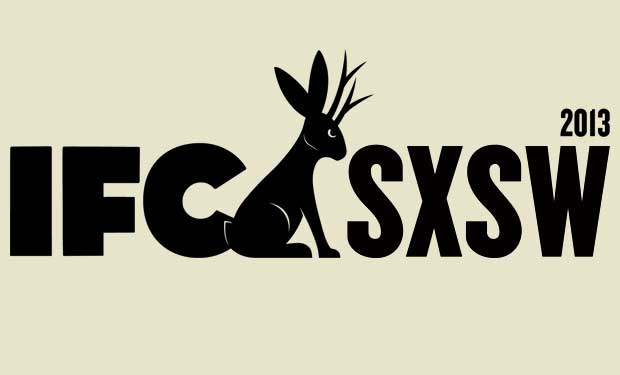 Posted by Melissa Locker on
There's a lot going on at SXSW 2013, but tonight you're going to want to be at the IFC Crossroads House for two very special performances. First up is the Upright Citizens Brigade at 8:30 p.m. followed by our adopted comic Chris Gethard doing a live version of his cable access television show. Now that you know what you're doing tonight, you can get back to day drinking and/or hearing about that one guy's app which is totally going to kill it. Check the full schedule of events happening at the IFC Crossroads House here.
Here's what to do tonight at SXSW:
Talkin Walkin Live Podcast Recording
6 p.m. at Esther's Follies
Take a journey with host Christopher Walken – as channeled by Kevin Pollak (The Usual Suspects, Casino) – in this eclectic, inspired podcast that pairs everyone's favorite deadpan actor with special guests to discuss current events, Hollywood memories and more.
Nick Turner & Acquaintances
6:30 p.m. at IFC Crossroads House
Improv comic Nick Turner (Best Week Ever) brings together some of his most talented acquaintances. Part standup show and part sketch comedy experiment, Nick Turner and Acquaintances (one of New York's most exciting new monthly shows) features some of the best comics our host has met, and some of the most hastily assembled sketches he's ever participated in. Turner – a current "Best Week Ever" cast member and former Montreal Comedy Festival "New Face" — knows some of the funniest people in the world, and he's here to present a few to you with an evening of standup, sketches, plenty of confusion, and maybe even a video or two.
Upright Citizens Brigade
8:30 p.m. at IFC Crossroads House
Anything can happen and anyone can show up when the best and brightest comedians, improvisers and storytellers present the strangest, most terrifying, most hilarious night of their life. Stories and surprises that are too crazy not to be true, too amazing not to be missed.
Robert Kelly's Nasty Show
10 p.m. at Esther's Follies
Presented by The Laugh Button and Gotham Comedy Club, this show challenges comics to bring their bluest material. With Aisha Tyler, Matt Braunger, Jay Oakerson, Mark Normand
The Chris Gethard Show
10:30 at IFC Crossroads House
IFC's Adopt-A-Comic Chris Gethard brings his public access variety show to Austin, which he proudly bills as "the most bizarre and often saddest talk show." Expect an army of characters, stunts, video sketches, hilarious call-in topics, musical acts and unpredictable adventure.
Want the latest news on IFC's happenings at SXSW? Check the schedule here. Like us on Facebook and follow us on Twitter @IFCsxsw