SXSW 2013: What to do on Monday March 11th James Adomian, Eugene Mirman and more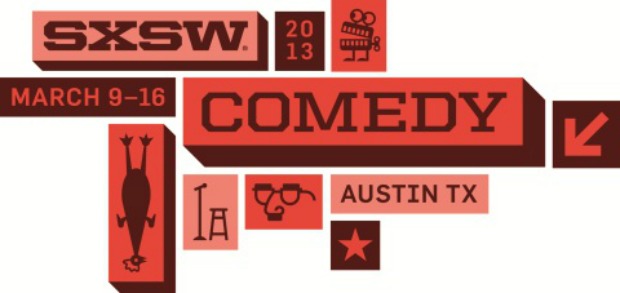 Posted by Melissa Locker on
SXSW is overwhelming, but we're here to help you navigate the world of SXSW comedy with a few highlights of what's making us laugh like drunk hyenas at a really funny comedy show. Check the full schedule of events happening at the IFC Crossroads House here.
Here's what's funny tonight at SXSW 2013:
They Might Be Giants with Special Guest Interviewer Eugene Mirman
5 p.m. at Long Center, 701 W Riverside Dr
Comedy superstar Eugene Mirman has a thoughtful conversation and leads a Q&A with Brooklyn alternative rockers John Flansburgh and John Linnell, better known as They Might Be Giants.
Gelmania Live Podcast Recording
6 p.m. At Esther's Follies
The revolution will not be televised. The revolution will be podcasted. Brett Gelman (Go On, Eagleheart, Funny or Die) presents a showcase of intense comedy and unpredictable antics, with the help of a few special guests.
Max & Ivan are… Holmes and Watson
8:30 p.m. at IFC's Crossroads House
British sketch comedy duo Max & Ivan appear as history's greatest detectives tackling Chicago's murky underworld in this prohibition-era tale of revenge, whiskey and javelins. It's a show that the Guardian called "hugely ambitious and impressive" but don't worry, they do all the work all you have to do is show up.
Conspiracy Theory with Jesse Ventura
10:30 p.m. at the IFC Crossroads House
The former Governor and wrestling legend (as played by James Adomian) has assembled a team of investigative experts to help unravel the biggest conspiracy yet. Want a sneak peek of Comedy Bang! Bang! regular James Adomian as Jesse Ventura? Watch here:
Want the latest news on IFC's happenings at SXSW? Check the schedule here. Like us on Facebook and follow us on Twitter @IFCsxsw