SXSW 2013: Strategies for success from some SXSW pros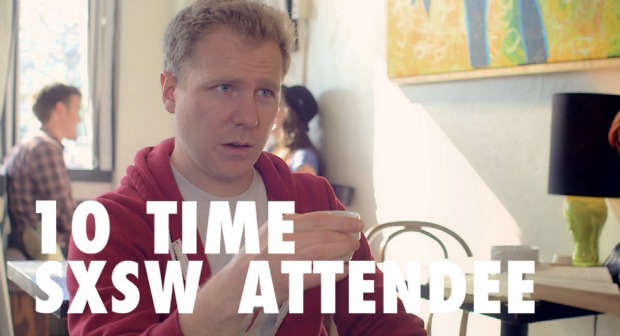 Posted by Melissa Locker on
Do you have your SXSW 2013 strategy set? Do you know how your arriving in Austin? Do you have an Excel spreadsheet set up with names, dates, times and priorities? Do you know where to go, when to be there and how to make the most buzz-worthy entrance? If your answer is yes, we look forward to reading about your exploits on the front page of Mashable tomorrow. If not, well you better check the schedule at the IFC Crossroads House and start scheming. May we suggest hang-gliding down E. 6th street and landing at the IFC Crossroads House at 8:30 p.m. just in time for a sneak peek at Marc Maron's new IFC show "Maron"? Think of the branding opportunities!
Need some other ideas? Check the schedule then watch this video for some excellent tips and pointers from a ten-time SXSW survivor and Year Round SXSW Guy who know a thing or two about making the most of your SXSW experience.
video player loading
.
.
.
Want the latest news on IFC's happenings at SXSW? Check the schedule here. Like us on Facebook and follow us on Twitter @IFCsxsw