SXSW 2013: Gethard's Trailer: Spooning with Eddie Pepitone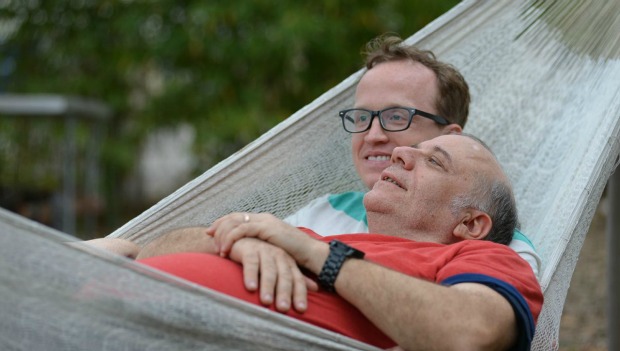 Posted by Melissa Locker on
When your nickname is the Bitter Buddha you probably aren't used to people asking you for a cuddle. Yet when comedian Eddie Pepitone swung by Chris Gethard's trailer during SXSW, that's exactly what happened.
In comedy circles, Pepitone is revered for his acerbic wit and blistering stand up routines, but until recently outside of comedy circles, Pepitone wasn't especially well known. That is all starting to change, though, thanks to the success of his podcast, The Long Shot, and his frequent contributions to other comedy podcasts like WTF with Marc Maron (hey, we know that guy), Pepitone is finally getting the attention he deserves. He recently released his first stand-up album, A Great Stillness, he's starting to tour nationally, and the documentary called "The Bitter Buddha," which he stars in and features some of our other favorite comedians including Maron and our Comedy Bang! Bang! host Scott Aukerman, was well received.
Watch as our adopted comic Chris Gethard woos Pepitone into a hammock for some quality spooning and a chat about comedy and life:
video player loading
.
.
.
Want the latest news from IFC? Like us on Facebook and follow us on Twitter@IFCtv