SXSW 2013: Fred Armisen on What's Trending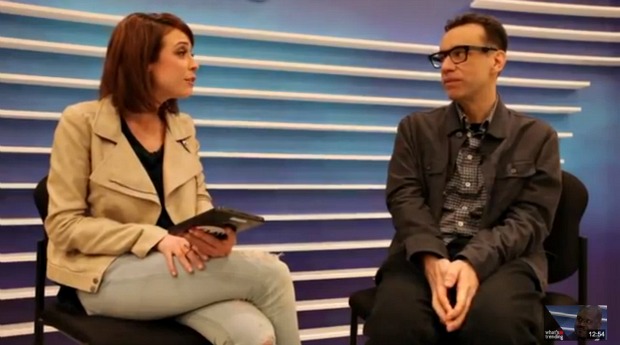 Posted by Melissa Locker on
"There's almost no such thing as a hipster," "Portlandia" star Fred Armisen told Shira Lazar during an interview for What's Trending at SXSW 2013. Got that? So don't call Fred a hipster, but if you insist on calling him something, during the the chat he made several helpful and accurate suggestions of labels for himself, including "bodybuilder," "muscle guy," "sporty," and "pushy." Aside from doling out helpful tips, Fred also talked about his roles on Portlandia and as the voice of Terry Rosachristas on our new animated series, "Out There." "It's kind of like Latino, but hippie Latino," Fred said about Terry, "which is something that hasn't been explored that much."
So watch the interview below and then be sure to tune in this Friday to watch Fred as Terry on a new episode of "Out There" at 10/9c:
Want the latest news on IFC's happenings at SXSW? Check the schedule here. Like us on Facebook and follow us on Twitter @IFCsxsw
Want the latest news from Out There? Like them on Facebook and follow them on Twitter @IFCouthere.
"Out There" airs on IFC on Fridays at 10/9c