SXSW 2013: Divine Fits, Matthew E White, Radiation City and more playing IFC's Crossroads House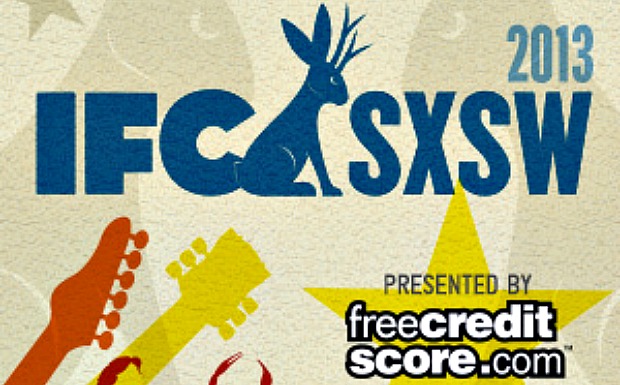 Posted by Melissa Locker on
SXSW has something for everyone with content for interactive fans, social media buffs, movie lovers, business people and of course a stellar reputation for comedy. That said, but it's really known as the place that bands come to be seen and heard and fans come to get their socks blown off by balls out rock performances. While we're all about the comedy this year (and with Marc Maron, Fred Armisen, Scott Aukerman, Tim Heidecker, Chris Gethard and more, can you blame us?) we still have two full nights of must-see bands at the IFC Crossroads House, including sets from the incredible Matthew E White, Radiation City, Caveman, Canadian up-and-comers Royal Canoe and indie supergroup Divine Fits, the band featuring Spoon's Britt Daniel, Wolf Parade/Handsome Furs' Dan Boeckner, and New Bomb Turks' Sam Brown.
You can see the music schedule below and right here and make sure you check out our insane comedy schedule. See you in Austin!
Wednesday, March 13th
7PM Doors Open
8PM – 2AM freecreditscore.com Music Showcase
8:00 PM Psychic Friend
9:00 PM Love Inks
10:00 PM Caveman
11:00 PM Ambassadors
12:00 AM Pickwick
1:00 AM Divine Fits
Each attendee will receive a token for one free drink at the IFC Crossroads House.
Thursday, March 14th
5-7PM LEGALZOOM Happy Hour with DJ Car Stereo Wars **OPEN TO PUBLIC**
7:15PM Doors Open
8PM – 2AM Red Ryder Music Showcase
8:00 PM Pageants
9:00 PM Radiation City
10:00 PM Royal Canoe
11:00 PM On an On
12:00 AM Highasakite
1:00 AM Matthew E White
Watch Divine Fits "Would That Not Be Nice" now and we'll see you in Austin:
Want the latest news on IFC's happenings at SXSW? Check the schedule here. Like us on Facebook and follow us on Twitter @IFCsxsw