SXSW 2013: Chris Gethard drinks cactus juice with Josh Duhamel and Dan Fogler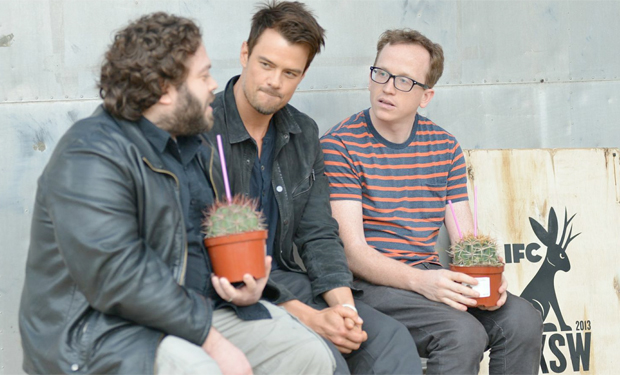 Posted by Chris Gethard on
Josh Duhamel and Dan Fogler came back to the trailer to talk about their new movie "Scenic Route." Josh Duhamel had a really good time and it makes me feel good to see him enjoying himself. I do feel bad about how Dan Fogler wound up bleeding because of my dumb idea for this video. Also the dog's behavior in the middle of this is particularly humiliating.
I want to thank the find folks at IFC for putting me in a position where I had to take responsibility for the dog's poorly timed defecation choices.
video player loading
.
.
.