"Starbuck" director Ken Scott talks "The Delivery Man," working with Vince Vaughn and reinventing his film for an American audience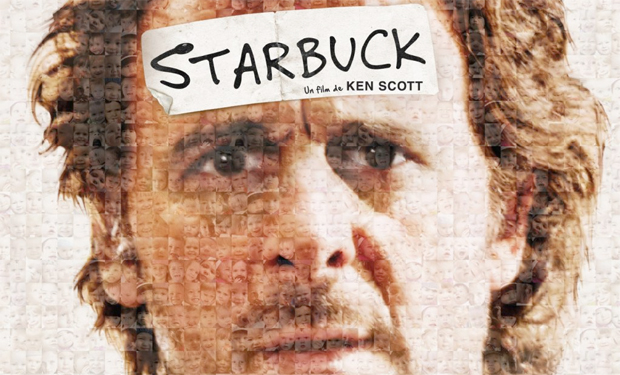 Posted by Jennifer Vineyard on
Few directors get to helm the English-language remake of their own movie — and French Canadian director Ken Scott might be one of the first to do so with a comedy. (Unless you count Michael Haneke's "Funny Games" as a comedy — and that's something you might want to talk about with your therapist). But Ken Scott, who is turning his just-released French-language "Starbuck" (starring Patrick Huard) into an English-language version called "The Delivery Man" (starring Vince Vaughn), is determined that neither film will get lost in translation.
"What I promised myself and what I expressed to everyone working on the movie is that it won't be a simple copy of the original," Scott told IFC. "I also didn't want to try to be different for the sake of being different."
In the original film (which is also getting French and Indian remakes), David Wozniack has been an incredibly frequent donor at his local sperm bank, so much so that over time, he's fathered some 533 children, a fact which he discovers when a large segment of them (142 or so) band together because they want to meet him. (If the premise seems unbelievable, consider that similar cases have already happened and been documented in real life — check out the documentary "Donor Unknown." As David starts to question whether he wants to know his progeny, he begins to dip into their lives, anonymously, as a guardian angel of sorts — taking on to a hospital when she overdoses, covering for another at work, cheering on another at his work, visiting a disabled youth who has been institutionalized — and learns what fatherhood really is.
The actor who plays the disabled child, Sébastien René is the only actor to graduate from the original to the English-language remake, Scott said, and it's at the behest of producer Steven Spielberg. "Steven thought he was so great, so it's great to have him back," Scott said. "He's the only actor in both movies."
But he's not the only one returning from the production itself. Scott kept the heads of each department, but he instructed them not to just repeat what they had done before. "When you make a movie that's not a remake, you go through the whole process of getting there, and you've got to do that in the remake as well," he explained, "so the remake feels genuine in every single way. It might feel like putting on a wet bathing suit at first, strange at the beginning, but you got to get in there and tell the story."
Changing the setting from Quebec to New York, Scott made use of "everything New York can offer" for the remake. He placed David Wozniack and his family in Greenpoint, "because a large Polish community lives there, and it was natural to set the movie in Brooklyn." He changed the names of some of the characters to Americanize them (Valérie to Emma, who will be played by Cobie Smulders), switched some activities in the same vein (a soccer star becomes a basketball star), and then slapped a new name on the new film. (Starbuck was a reference to a Canadian stud bull — not the coffee). "We also have Starbucks in Canada," Scott laughed. "So it wasn't really about that, but we just didn't want people to be confused."
Before he started shooting, Scott was able to test the original on the festival circuit "to see how it plays in front of an American audience," he said. "And they totally got what the story was all about, because it's a comedy with a big heart." So even if Vaughn, Smulders, and co-star Chris Pratt Americanize "Starbuck," Scott said, "The Delivery Man," out October 4, "will keep the values of the original." Plus, he added, "Vince has all the qualities that Patrick brought to this character. He's a great actor, he's quick to react, and he's somebody people love."
"Starbuck" expands to more theaters this weekend.
Will you be seeing "Starbuck" this weekend? Tell us in the comments section below or on Facebook and Twitter.