Sam Raimi on plans to develop 'Evil Dead 4'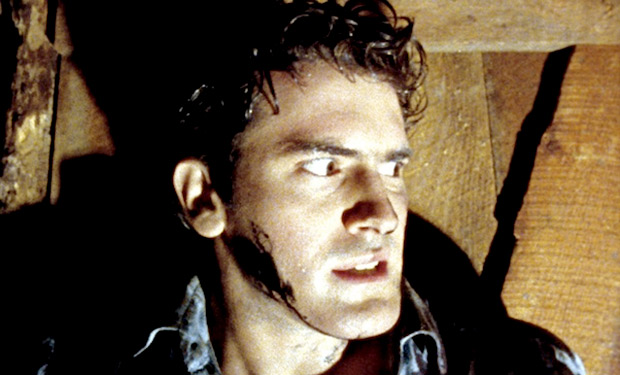 Posted by Terri Schwartz on
After a recent press conference while promoting "Oz the Great and Powerful," director Sam Raimi nearly set the Internet on fire. Raimi seemed to say during one conversation that he is slated to start working on "Evil Dead 4" over the summer.
"I would love to make 'Evil Dead 4.' My brother and I plan to work on the script this summer," he said in London, via Bleeding Cool.
Of course, it's not actually as simple as that. Raimi later clarified with the outlet that he feels pressured by fans to want to make the movie, and he doesn't really have any desire to do it on his own.
"Those guys made me say that. I am thinking about it but a crowd goes 'Come on Sam, do it!' so I said 'Okay, I guess I was talking to my brother about it.' But I feel like I was pushed into saying that, a little bit. In the hallway today I joked with Ivan [his brother] 'Get working on that script!' but I really don't know," Raimi said. "I'm afraid that every time I talk about it people get really mad at me when I don't follow through with it. I would like to work on the script over the summer, that much is true. But the reason to come back and do it again is only that they're making me, those fans."
He continued, "I was saying to Ivan 'Why do they stay on this thing? Why do they keep at it?' and he said 'They want to make a movie. You're a filmmaker and your fans are asking you to make the movie. What are you, an idiot? Make the movie!' I guess there's something I don't see. It makes sense when Ivan says it… but I didn't have a tremendous amount of passion until right now to bring to it. I love working with Bruce Campbell and Rob Tapert, I have so much fun making those movies, so… but the fans are really forcing me into it."
"Evil Dead," which Raimi produced, is due in theaters on April 5.
Would you want to see an "Evil Dead 4"? Tell us in the comments section below or on Facebook and Twitter.