Exclusive premiere: The Heligoats "Drai Zich"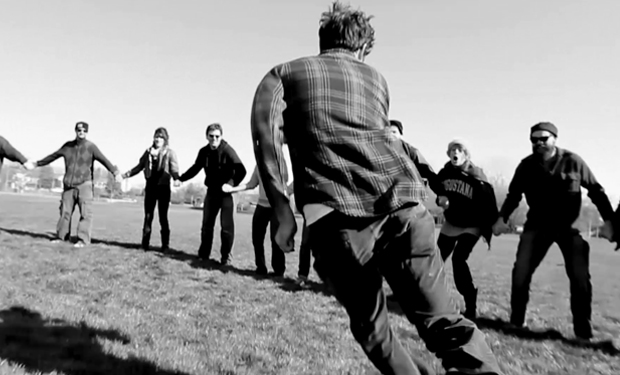 Posted by Brandon Kim on
The Heligoats' Chris Otepka greets the ear somewhere between a Will Oldham for the well-adjusted, and a John Darnielle for the crazed. It's hard to pin him down especially with absolutely bracing ballads that find the singer-songwriter considering what's right for the world via musings about the processed, soy-based, dairy substitute, "Tofutti."
On "Drai Zich," Otepka is equally duplicitous. "Drai Zich is a Yiddish term for, 'Keep Moving!' he explained. "While sounding immediately encouraging, 'keep moving,' also suggests not stopping to smell any roses. The song addresses both the positive and negatives perpetual motion."
This game of Red Rover in the park was conceived and directed by Steve Mitchell and The Heligoats.
video player loading
.
.
.
The Heligoats new album, "Back To The Ache" is out tomorrow, March 19th, on Greyday Records.
Keep moving with us in the comments below or on Twitter or Facebook!