Exclusive premiere: Ace Reporter "Untouched And Arrived"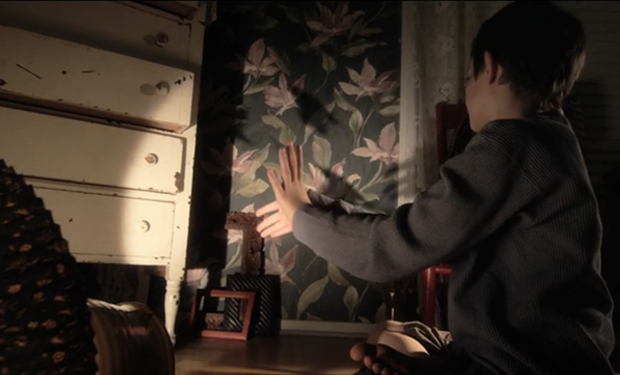 Posted by Brandon Kim on
Brooklyn songwriter Chris Snyder had an early start in the business, as the boy soprano on the soundtrack for "The Crow,"  in 1994. And when his band The States broke up perhaps it was that early experience as a soloist that propelled his next move — writing and recording one song a day for an entire year. He took the ten best results from that insane experiment and fleshed out the songs with a band on "Yearling," his debut as Ace Reporter.
When Snyder wrote "Untouched And Arrived," he had just returned from two weeks in South America. It was "The exhilaration of travel to a new place," Snyder said, "which is such an imaginative, almost childlike experience where everything is new — mixed with the relief of being home again with the people I love," that lead him to pen this magical bit of pop rock. "It made me want to bottle up that sensation and save it in the form of a song," he recalled.
Director Elliot Sellers uncorked Snyder's nostalgia and drank deeply of it while helming this youthful escapade down memory lane. "It was a seamless journey through my past, fed from simplistic imagery and colorfully tonal qualities," Sellers said of the dirty chucks, and absolutely spot on, construction paper-filled milieu.
"I wrote the idea of this boy based off of a lot what I felt when I was a kid, folding paper, pretending to fly, running around making a mess," the director continued. "The cinematic values of these day to day childhood traditions go commonly overlooked. Ace Reporter's track spoke to an entire level of my memories and I think a song that can open up so many moods and evoke so many feelings is meant to be heard a thousand fucking times."
video player loading
.
.
.
Ace Reporter's debut LP, "Yearling" is out now on Ooh La La.
Hey kid, follow us on Twitter and Facebook, and never let your feet touch the ground.