Terry and Chito together again on "Out There," airing tonight at 10/9c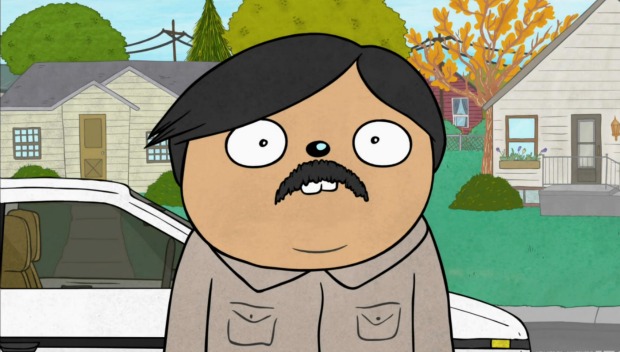 Posted by Melissa Locker on
There's no doubt that Fred Armisen is great at impressions. Whether he's the President of the United States of America on Saturday Night Live, being Ira Glass' doppelganger on This American Life, being Bill Maher, impersonating a decomposing fox or doing whatever accent is thrown at him on the fly during our SXSW 2013 panel, he is always spot on and uproariously funny. When he voices Terry on "Out There" he is just as committed to the part, whom he describes as a "Latino hippie." In this new clip from Friday's upcoming episode of "Out There," Terry takes a starring role as he reunites with his long-lost friend Chito. Maybe.
Watch the sneak peek now and be sure to tune in on Friday for a brand new episode of "Out There" at 10/9c:
video player loading
.
.
.
Want the latest news from Out There? Like them on Facebook and follow them on Twitter @IFCouthere.
"Out There" airs on IFC on Fridays at 10/9c