Selma Blair voices Chad's school partner on "Out There"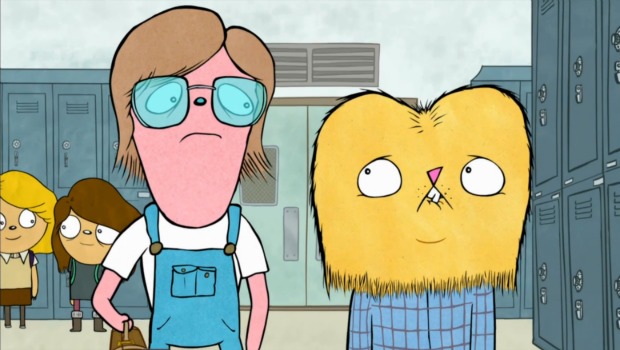 Posted by Melissa Locker on
Life isn't fair. We all know it, but it never rings more true then when you are in high school and your teacher is pairing you up for a school project. Do you get to work with your best friend or the cute girl you have a crush on? Of course not. Teachers seem to take a sadistic pleasure in matching you with the slack-jawed troglodyte who has been pushing you into lockers since middle school or the weird girl who eats her hair. That's what happened on this week's episode of "Out There" when Chad got partnered up with the eccentric new girl at school, Destiny (voiced by Selma Blair, and you should also check out her guest star turn in "Portlandia".) While Destiny may be slightly wackadoo, Chris' partner is downright scary.
Watch the clip and tune in on Friday for a new episode of "Out There" at 10/9c:
video player loading
.
.
.
Want the latest news from Out There? Like them on Facebook and follow them on Twitter @IFCouthere.
"Out There" airs on IFC on Fridays at 10/9c