Out There creator Ryan Quincy tells the tale of "A Chris By Any Other Name"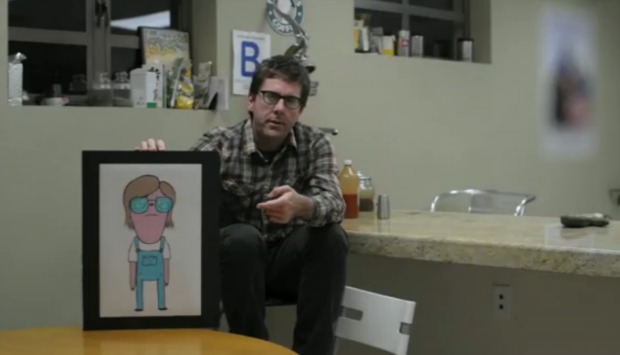 Posted by Melissa Locker on
"Out There" chronicles the coming-of-age misadventures of Chad Stevens and his best friend, Chris Novak who live in the small town of Holford and are just trying to survive the last few years of high school. Ah high school. So many memories! Remember when we all watched Chris fall down the bleachers at the school assembly? Remember how we all started chanting "Mommy! Mommy!" as he cried for his mommy? Those were good times that you can relive again and again when you watch the clip here.
Well it turns out, that humiliating and cruel rite of passage was based on reality. In this new clip, "Out There" creator Ryan Quincy (who also voices Chad) gives us a hint at the tragic events that ripped from reality
Watch Ryan's episode commentary and be sure to tune in for a new episode of "Out There" on IFC on Friday at 10/9c:
video player loading
.
.
.
Want the latest news from Out There? Like them on Facebook and follow them on Twitter @IFCouthere.
"Out There" airs on IFC on Fridays at 10/9c