Jason Sudeikis and Charlie Day to team up again for "One Night on the Hudson"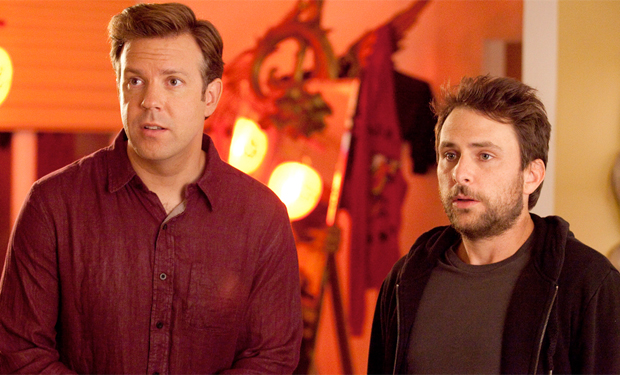 Posted by Vincent Genovese on
If the now-confirmed "Horrible Bosses 2" isn't enough to satisfy your Jason Sudeikis and Charlie Day fix, perhaps their second upcoming project with "Horrible Bosses" director Seth Gordon will do the trick.
According to The Hollywood Reporter, the stars will team up once again with Gordon, who is on a bit of a comedy hot streak, with "Identity Thief," "Horrible Bosses" and 2008's "Four Christmases" all racking up over $100 million in the box office. The director first made a name for himself in 2007 with "King of Kong: A Fistful of Quarters," a documentary set in the world of competitive gaming, which premiered at the Slamdance Film Festival.
"One Night on the Hudson" is a buddy-cop comedy – with some thriller elements mixed in – written by video game scribe T.J. Fixman ("Ratchet and Clank: Full Frontal Assault"). The plot centers on a veteran cop and a rookie, who are assigned with transporting a federal witness from New Jersey to Manhattan. No word yet on which cops Sudeikis and Day will be playing.
Are you looking forward to "One Night on the Hudson"? Tell us in the comments section below or on Facebook and Twitter.