On "Out There" Chris really wants a new nickname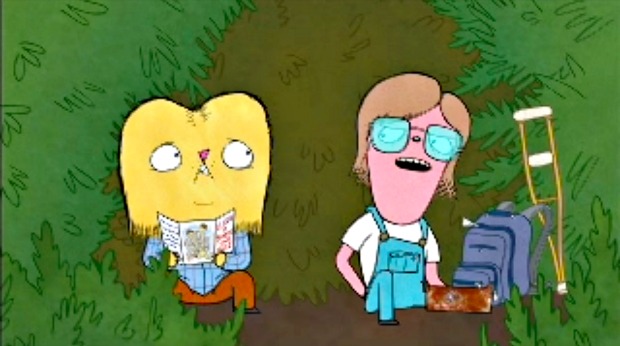 Posted by Melissa Locker on
High school is a brutal place. It's made even more so when you publicly embarrass yourself and manage to earn a humiliating nickname to boot. So it should be no surprise that on "Out There" Chris (Justin Roiland) is determined to earn a better nickname than "Mommy." Would you want to go through high school with that nickname? Of course not. So Chris hatches an elaborate scheme including a top hat, an English accent, a cummberbund and Chad (Ryan Quincy) learning how to throw his voice. What could possibly go wrong? Everything. It is high school after all.
Watch as Chris attempts to swap one nickname for a marginally better one and be sure to tune in for a new episode of "Out There" on Friday at 10/9c:
video player loading
.
.
.
Want the latest news from Out There? Like them on Facebook and follow them on Twitter @IFCouthere.
"Out There" airs on IFC on Fridays at 10:30/9:30c