Matthew McConaughey to lead Christopher Nolan's "Interstellar"?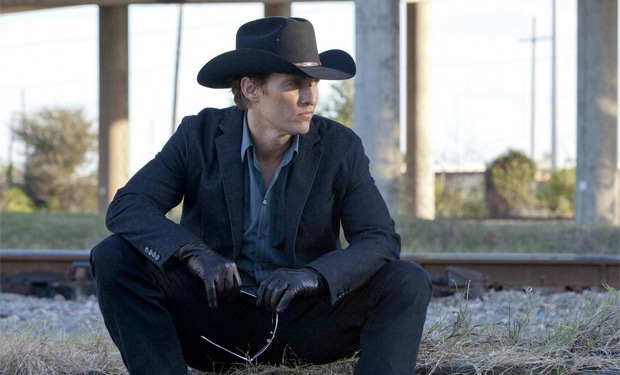 Posted by Terri Schwartz on
Considering the range Matthew McConaughey has shown in his acting over the past couple of years, it's no big surprise that Christopher Nolan is considering him for a role in his next feature. The "Dark Knight Rises" director is next working on the sci-fi film "Interstellar," and apparently he's offered McConaughey the male lead.
Deadline broke the news and says it's not a done deal, but as they point out, who says no to Nolan? McConaughey would be a fool not to take the role of Cooper. No details have been revealed about what the role would entail.
This is the first casting news that has been released around "Interstellar." The movie is said to involve "time travel and alternate dimensions and sees a group of explorers travel through a wormhole." That makes "Interstellar" sound like it will fit nicely on a shelf alongside movies like "Memento" and "The Prestige."
Nolan's brother Jonathan Nolan wrote the "Interstellar" script, and physicist Kip Thorne developed it. It was revealed in January that "Dark Knight" director will take his own pass at the screenplay as well. Deadline writes that the movie will "depict a heroic interstellar voyage to the farthest borders of our scientific understanding." No word yet on when it could potentially go in front of the camera.
Do you think McConaughey is a good pick for a Nolan project? Tell us in the comments section below or on Facebook and Twitter.