"Kick-Ass 2″: Red band trailer and poster released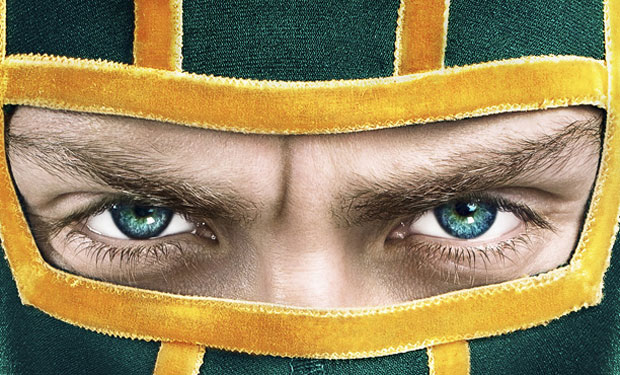 Posted by Vincent Genovese on
To help hold fans over until the release of "Kick-Ass 2" this summer, Universal Pictures has unveiled a red band trailer (via MTV) and an all-new poster, which features Aaron Johnson and Chloe Moretz looking heroic as Kick-Ass and Hit-Girl.
Highlights of the trailer include Christopher Mintz-Plasse as "The Motherfucker" (an upgraded version of The Red Mist) and newcomer Jim Carrey, who plays masked vigilante Colonel Stars and Stripes. Carrey underwent a major transformation to play the role, similar to Sean Penn in "Gangster Squad," and it definitely pays off. Check out his awesome new look and tough guy accent below:
Also, here's a full version of the new poster:

"Kick-Ass 2" is directed by Jeff Wadlow. It's due in theaters on August 16, 2013.
What do you think of these new "Kick-Ass 2" trailer? Tell us in the comments section below or on Facebook and Twitter.