Keri Russell joins "Dawn of the Planet of the Apes"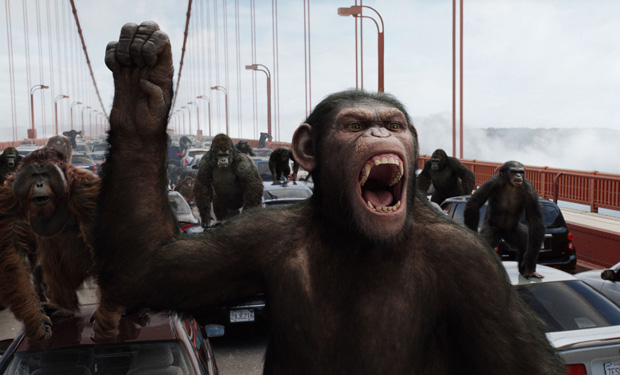 Posted by Terri Schwartz on
"Dawn of the Planet of the Apes" has gained yet another new cast member.
Variety that "Felicity" star Keri Russell has joined as the female lead in the upcoming movie. She'll star opposite Andy Serkis, Jason Clarke, Kodi Smit-McPhee and Gary Oldman. Actual details about her role are unclear, but she'll likely either be a part of the San Francisco scientists storyline, or a member of Oldman's character Dreyfus' resistance.
"Dawn of the Planet of the Apes" is said to take place 15 years after "Rise" in a time when humanity has been wiped out and a new race of super-intelligent apes has taken over. The film focuses on a resistance group of scientists in San Francisco who are trying to take down Caesar (Andy Serkis), while he has a difficult time keeping his kingdom in line.
Mark Bomback rewrote the script after Rick Jaffa and Amanda Silver initially submitted it. Matt Reeves is the director for the film. "Dawn" is slated to start filming in the spring, and is due in theaters on May 23, 2014. It's unclear if the characters portrayed by James Franco and Freida Pinto in "Rise of the Planet of the Apes" will have a role here.
Do you think Russell is a good addition to this cast? Tell us in the comments section below or on Facebook and Twitter.