Joss Whedon says "Planet Hulk" rumor is "nonsense"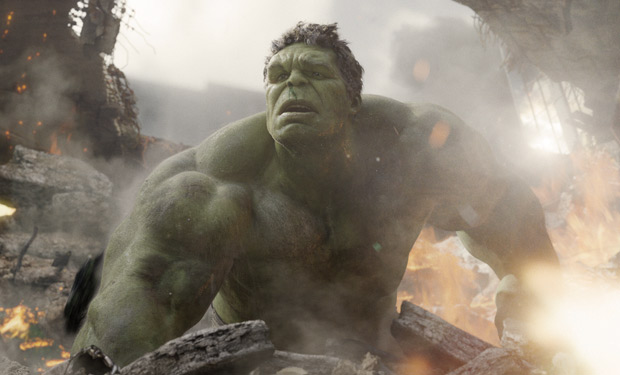 Posted by Terri Schwartz on
Let's make this clear: there isn't going to be a "Planet Hulk" movie. Director Joss Whedon set the record straight during a recent interview, calling the whole idea "nonsense."
"Well I'm really not supposed to comment, but no, that's nonsense," he told IGN.
The rumor was initially started by Latino Review in early February, claiming that the Hulk will be banished from Earth at the end of "The Avengers 2." Then he'll get a "Planet Hulk" movie, and return to his home planet in "The Avengers 3." As Whedon is writing "The Avengers 2" right now, he would be the man to know. Then again, he could just be hiding what was supposed to be a surprise ending.
Meanwhile, Whedon recently talked at the Glasgow Film Festival about the difficulties of making a standalone "Hulk" movie.
"Hulk is a tricky son of a bitch. He's the Claudio of superheroes. Because the problem is it's a very popular character, but it's not a superhero. Half of it's a superhero, half of it's a werewolf. And you can't structure it like a superhero movie, you can't light it like a superhero movie. How do you develop that?" he said. "It would be extremely difficult. The one thing you would have in your favor would be Mark Ruffalo. But right now I don't know if they have plans to do that or not, because he works so well as part of a greater whole, but by himself, it's tough. I don't envy the guys who went before."
Would you have liked to see a "Planet Hulk" movie? Tell us in the comments section below or on Facebook and Twitter.