Joss Whedon talks Agent Coulson's return in "S.H.I.E.L.D"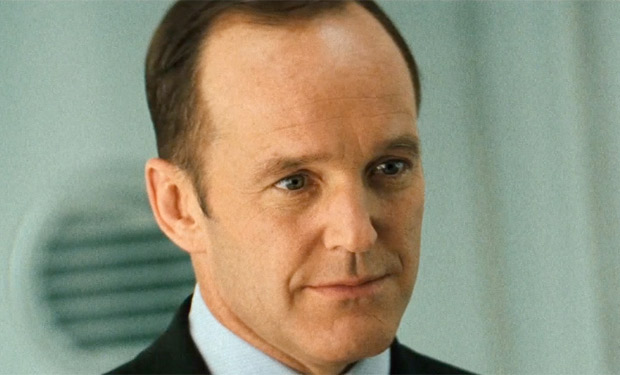 Posted by Vincent Genovese on
When we learned that the deceased Agent Coulson (Clark Gregg) would be returning in "S.H.I.E.L.D" – the upcoming ABC pilot, which takes place after "The Avengers" – we were a bit perplexed. Sure, we all love the character, but how would show creator Joss Whedon pull it off?
According to Cinemablend, the director offered a bit of an explanation at a SXSW panel this past weekend. "I'll tell you guys this," the director kidded, "Heimlich." The director didn't let any real information slip, however, he did state that Coulson's return was "for realsies."
In an interview with Deadline, Whedon talked about why he decided to bring the character back from the dead:
"The idea of the Little Guy is something that I am very fierce about, and there has never been a better Little Guy than Clark Gregg. That intrigued me, this world around the superhero community. It's the people whose shop windows get blown up when the Destroyer shows up. It's the more intimate stories that belong on television that we can really tap into the visual style and ethos, and even some of the mythology, of the Marvel movies. I think we've put together another really great ensemble headed by Clark."
"S.H.I.E.L.D" also stars Brett Dalton as Agent Grant, Chloe Bennet as Agent Skye, Ming Na as Agent Melinda May, Iain De Caestecker as Agent Leo Fitz and Elizabeth Henstridge as Agent Gemma Simmons. If ABC picks up the pilot to series, it would most likely premiere this fall.
Are you excited for Agent Coulson's return? Tell us in the comments section below or on Facebook and Twitter.