Jason Schwartzman stops by "Out There" tonight at 10/9c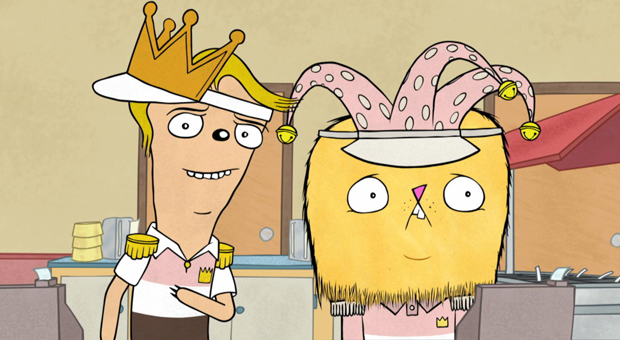 Posted by Melissa Locker on
On Friday you're going to want to catch a new episode of IFC's original animated series "Out There" at 10pm ET/PT. Not just to watch our awesome new show, but also to see …er, hear, Jason Schwartzman getting in touch with his inner ladies man as the top dog at the Frosty King. In this preview clip from this Friday's episode of the coming-of-age comedy, socially awkward Chad (Ryan Quincy) wrecks the family car and is forced to get a job at a local fast food restaurant to pay for the damages. However, working at Frosty King will not be an easy task as Chad immediately clashes with the manager and popular ladies man, Benjamin Brent (Jason Schwartzman).
Watch now and be sure to tune in on Friday at 10/9c for "Out There":
video player loading
.
.
.
Want the latest news from Out There? Like them on Facebook and follow them on Twitter @IFCouthere.
"Out There" airs on IFC on Fridays at 10/9c