"Iron Man 3": The Avengers abscence to be explained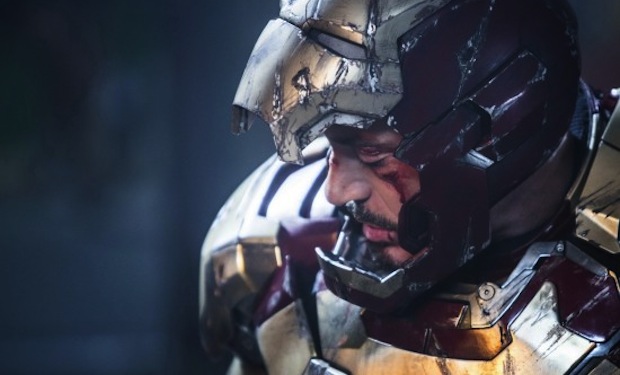 Posted by Terri Schwartz on
The Avengers won't be coming to Tony Stark's aid in "Iron Man 3," and Marvel Studios president Kevin Feige doesn't think that's a plot hole. He explained during a recent roundtable interview that the absence of Captain America, Thor, the Hulk, Black Widow and Hawkeye makes sense in the context of the movie.
"I am betting that like the comics you don't have to keep — if you are reading a standalone 'Iron Man' comic, they don't spend every page explaining where every other Marvel hero is," he said, via /Film. "The audience kind of accepts that there are times when they're on their own and there are times when they are together. I'm betting that movie audiences will feel the same way."
He continued, "That being said, there is a little bit of lip service here and there to that. There is also just the very nature of Tony wants to, once he barely survives that house attack you saw today, and even you saw it in the message he left for Pepper, he's basically saying 'I'm going off the grid to try to figure something out.'"
We're glad that Marvel isn't just ignoring the events that occurred in "The Avengers" as the Marvel Cinematic Universe moves forward. It sounds like they have this situation well under control. Can the same be said for the other Phase 2 movies? That remains to be seen.
"Iron Man 3" is based on Warren Ellis' "Iron Man" comic book series "Extremis." The flick is directed by Shane Black and also stars Robert Downey Jr., Gwyneth Paltrow, Don Cheadle, Guy Pearce, Rebecca Hall, Jon Favreau, Wang Xueqi and Ben Kingsley. It's due in theaters on May 3.
Are you glad there's an explanation for why there are no Avengers beyond Iron Man in "Iron Man 3"? Tell us in the comments section below or on Facebook and Twitter.