"Iron Man 3" new trailers arrive and reveal the Iron Legion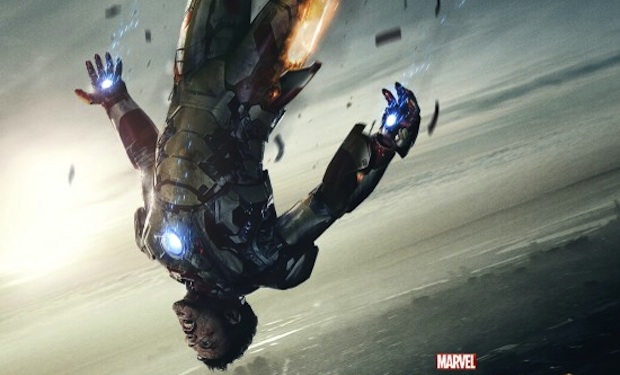 Posted by Terri Schwartz on
Two new trailers for "Iron Man 3" have arrived, and they offer up the best look at the movie we've seen thus far. The theatrical and international trailers offer up similar looks at the movie, but the international one shows more of the scenes that were shot in China.
The coolest part of both trailers is definitely the reveal of Stark's Iron Legion at the end. It's clear that The Mandarin is going to be a formidable foe for Iron Man, and arguably one of the most difficult ones he's ever faced. Fortunately, it looks like he's got all the backup he needs.
"Iron Man 3" is based on Warren Ellis' "Iron Man" comic book series "Extremis." The flick is directed by Shane Black and also stars Robert Downey Jr., Gwyneth Paltrow, Don Cheadle, Guy Pearce, Rebecca Hall, Jon Favreau, Wang Xueqi and Ben Kingsley.
Pearce's Aldrich Killian creates a new breed of supersoldier with his Extremis serum in this movie. It's unclear if he and partner Maya Hansen, played by Hall, opt to place the serum in the hands of terrorists and or give them to Tony Stark to help him create his Iron Legion army. Kingsley plays the movie's central villain as The Mandarin. "Iron Man 3" will hit theaters on May 3, 2013.
What do you think of these new trailers for "Iron Man 3"? Tell us in the comments section below or on Facebook and Twitter.