Where did the Mandarin's weird voice in "Iron Man 3" go?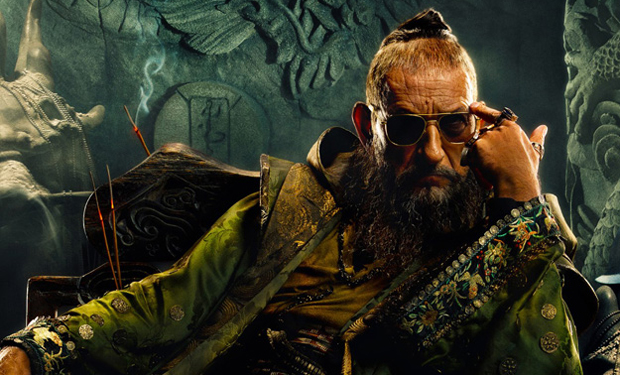 Posted by Terri Schwartz on
When the latest TV spot for "Iron Man 3" came out, did you notice anything different about the Mandarin? The folks over at Movieline did, noting that Ben Kingsley's character gives a different inflection than he initially did in the line, "You'll never see me coming."
The Mandarin first said the line in the "Iron Man 3" trailer, drawing out the "ll's" in "you'll" and the "r" in "never." But his delivery is a bit more straightforward in the recently released TV spot, which can be watched above.
As pointed out by /Film, it could just be that the way the Mandarin's line is edited in the TV spot makes it sound different than it did in the trailer. It also could be that director Shane Black decided to use a different version of the line in the actual movie. After all, the Mandarin did sound a bit Joker-ish in the first version.
"Iron Man 3" is based on Warren Ellis' "Iron Man" comic book series "Extremis." The flick is directed by Shane Black and also stars Robert Downey Jr., Gwyneth Paltrow, Don Cheadle, Guy Pearce, Rebecca Hall, Jon Favreau, Wang Xueqi and Ben Kingsley. It's due in theaters on May 3.
What do you think is the reason behind the Mandarin's new voice? Tell us in the comments section below or on Facebook and Twitter.