Hugh Jackman teases why Jean Grey is in "The Wolverine"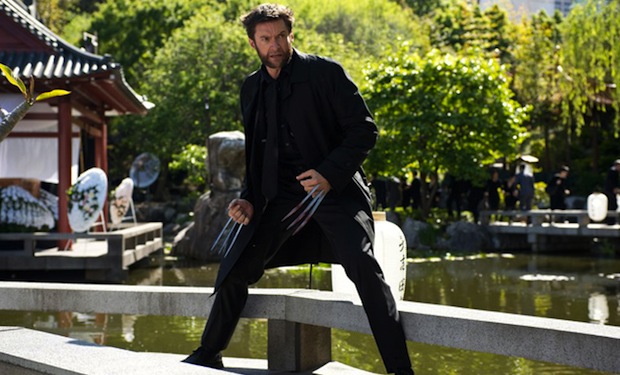 Posted by Terri Schwartz on
Hugh Jackman has spilled the beans on why Jean Grey has a role in the upcoming "The Wolverine."
"There's no doubt that the most important relationship in his life is — we've seen through the movies — is his relationship with Jean Grey," he told MTV News of Famke Janssen's involvement in the movie. "Yes, we saw her die at the end of 'X-Men: The Last Stand,' but in this movie, she has a presence, which I think is vital to the movie, particularly for him confronting the most difficult thing within himself."
Jackman also talked about the bullet train sequence that was seen in the movie's trailers. "It is insane. It was insane to shoot it. It was, again, one of those brilliant ideas," he said. "One of the most emblematic things about Japan is the bullet train. I can't go on the bullet train without any incident. It was hairy, shooting that stuff. To re-create what that is like, the kind of winds at 300 miles per hour, let me just say, looking back at some of the footage, I thought, 'It's time for a facelift.'"
He also teased Svetlana Khodchenkova's role as Viper, saying, "Viper is a badass, for someone who plays Wolverine, who is pretty badass. … She's not your girl next door. You're going to end up kind of loving every minute she has on screen."
Directed by James Mangold, "The Wolverine" stars Jackman, Will Yun Lee and Tao Okamoto. It's due in theaters on July 26, 2013. The full length teaser for the movie will appear online on March 27 and in theaters on March 29. Here's the movie's official synopsis:
Based on the celebrated comic book arc, this epic action-adventure takes Wolverine, the most iconic character of the X-Men universe, to modern day Japan. Out of his depth in an unknown world he faces his ultimate nemesis in a life-or-death battle that will leave him forever changed. Vulnerable for the first time and pushed to his physical and emotional limits, he confronts not only lethal samurai steel but also his inner struggle against his own immortality, emerging more powerful than we have ever seen him before.
Are you glad Janssen will have a role in "The Wolverine"? Tell us in the comments section below or on Facebook and Twitter.