Harrison Ford is "looking forward" to "Star Wars: Episode VII"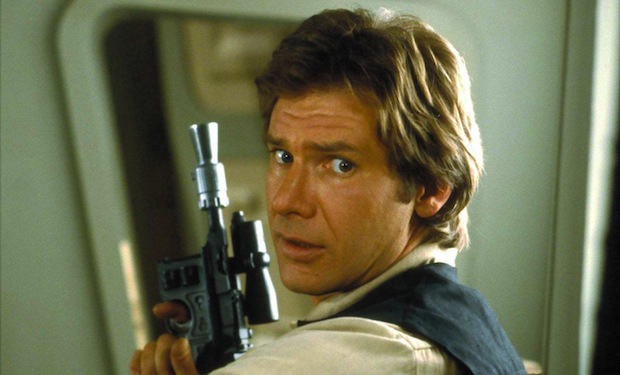 Posted by Terri Schwartz on
Harrison Ford still remains optimistic about having a role in "Star Wars: Episode VII." Both he, Mark Hamill and Carrie Fisher are in negotiations to reprise the roles of Han Solo, Luke Skywalker and Princess Leia, and Ford recently acknowledged returning to his iconic role.
"I'm looking forward to it," he told WGN, via ComingSoon.net. "I think it's going to happen."
This is far from the only Ford project we're excited for. He's also playing a "legendary" newscaster in "Anchorman: The Legend Continues" and will portray Colonel Hyrum Graff in the upcoming "Ender's Game" movie. Still, the idea of him playing Han Solo again is pretty darn exciting, especially if he's going to have more than just a cameo appearance.
When Hamill recently talked about the "Star Wars" cast returning, he admitted that he hopes it's an all-or-nothing sort of deal. "Are we going to have the whole gang back?" he said. "Is Carrie and Harrison and Billy Dee and Tony Daniels, everybody that's around from the original [returning]? I want to make sure that everybody's on board here, rather than just one."
"Star Wars: Episode VII" is being directed by J.J. Abrams, with screenplay duties being handled by Michael Ardnit. It is expected to hit theaters in 2015. Disney has confirmed that other "Star Wars" spinoff movies are in the works.
Which of Ford's upcoming roles are you most excited for? Tell us in the comments section below or on Facebook and Twitter.