Gary Oldman takes "Dawn of the Planet of the Apes"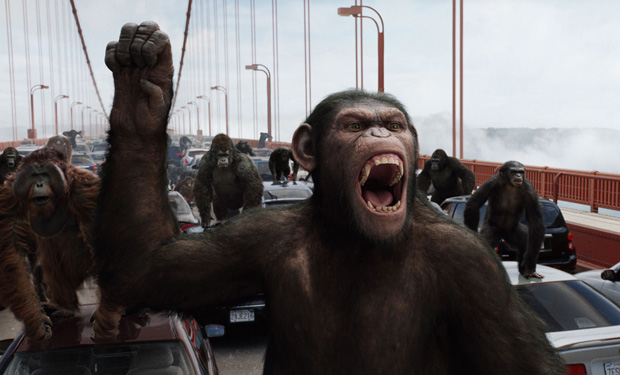 Posted by Terri Schwartz on
"Dawn of the Planet of the Apes" has found itself a new leading man. Gary Oldman has reportedly joined the cast of the upcoming Matt Reeves movie as the human character Dreyfus.
Mark Bomback rewrote the script after Rick Jaffa and Amanda Silver initially submitted it. "Dawn of the Planet of the Apes" is said to take place 15 years after "Rise" in a time when humanity has been wiped out and a new race of super-intelligent apes has taken over. The film focuses on a resistance group of scientists in San Francisco who are trying to take down Caesar (Andy Serkis), while he has a difficult time keeping his kingdom in line.
Coming Soon reports that Dreyfus is the leader of the human colony. It's unclear if he will be a villain or hero in this movie, as we don't know if we're supposed to be rooting for or against Caesar. "Rise of the Planet of the Apes" walked a fine line between the two, and "Dawn" will likely do the same.
This comes after it was recently revealed that "Zero Dark Thirty" star Jason Clarke and "Let Me In's" Kodi Smit-McPhee had joined "Dawn of the Planet of the Apes" in undisclosed roles. Smit-McPhee had previously worked with Reeves on "Let Me In."
"Dawn" is slated to start filming in the spring, and is due in theaters on May 23, 2014.
Do you think this movie is shaping up to have a strong cast? Tell us in the comments section below or on Facebook and Twitter.