Funny or Die making a Steve Jobs biopic starring Justin Long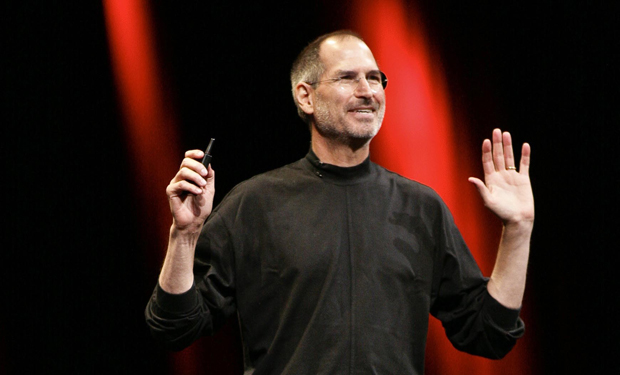 Posted by Terri Schwartz on
No, that headline is not a joke. Funny or Die is making its first foray into feature filmmaking with a mock biopic called "iSteve." The movie stars Justin Long, and is going to hit the Funny or Die website on April 15.
This news comes courtesy of The New York Times, which describes the movie as a "biopic poking fun at biopics." It was originally planned to be a fake Steve Jobs movie trailer, but producer Allison Hord told the NYT that the idea "sort of escalated."
"In true Internet fashion, it's not based on very thorough research — essentially a cursory look at the Steve Jobs Wikipedia page," said "iSteve" writer/director Ryan Perez. "It's very silly. But it looks at his whole life."
The final film will be 60 to 75 minutes in length, and a poster of the movie has even been released. The Jobs topic is clearly a response to the fact that there are two movies about the Apple co-founder's life coming out: one starring Ashton Kutcher called "jOBS," and another being written by Aaron Sorkin.
The script for "iSteve" clocks in at 81 pages and was written in three days, and Perez filmed the movie in five. "We might not be the best, but we will be the first," he joked. It's true, as "jOBS" recently had its April 19 release date pushed back to an indefinite date.
Will you watch this movie? Do you think it's a good idea? Tell us in the comments section below or on Facebook and Twitter.