"Evil Dead" releases startling new clip and WonderCon announcement trailer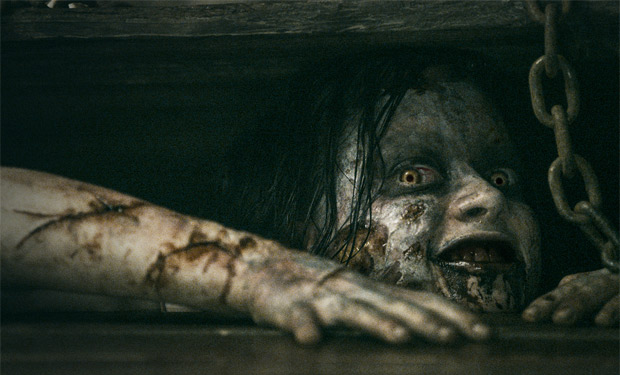 Posted by Vincent Genovese on
Director Fede Alvarez's "Evil Dead" remake is getting great reviews coming out of SXSW, and based on the newly released clip and trailer, it's easy to see why.
The clip (seen below) is brief, but we do get a good sense of the film's moody, claustrophobic atmosphere. In it, Jessica Lucas (as Olivia) scrambles around a decrepit bathroom before getting the scare of her life at the hands of a haunted mirror.
Below you can see the WonderCon announcement trailer, which starts off with an introduction from producer Bruce Campbell (the star of the original "Evil Dead"), producer Robert Tapert and the film's director Fede Alvarez. You could see the trio at the Con, which runs from March 29-31.
"Evil Dead" comes out in theaters on April 5.
Will you be seeing "Evil Dead"? Tell us in the comments section below or on Facebook and Twitter.