Will Emperor Palpatine return in Disney's "Star Wars" movies?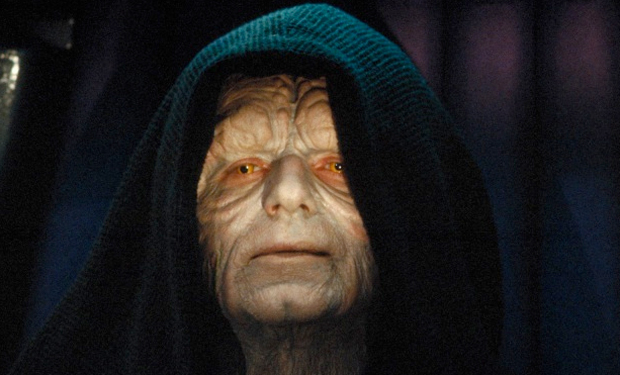 Posted by Terri Schwartz on
Emperor Palpatine was soundly defeated at the end of "Star Wars: Episode VI – The Return of the Jedi," so the character likely won't be returning in the upcoming "Star Wars: Episode VII." But what about in one of Disney's planned "Star Wars" spinoff movies? Ian McDiarmid said he'd like to play the character once again.
"I'm sort of interested in any future development he might have," he told SciFi Now, Comic Book Movie. "Unfortunately, as you probably know, he died at the end of 'Episode VI, 'Vader sent him to cosmic hell so he's not going to feature in any of the new Disney ones, I don't think."
He continued, "On the other hand they've got lots of exciting ideas for spin-offs about separate characters and so on, and then there is the television series which George has talked about and decided to make into being for a number of years, and that takes place between 'Episodes III' and 'IV' when the Emperor is very much alive. So I think he probably does have a future."
"Star Wars: Episode VII" is being directed by J.J. Abrams, with screenplay duties being handled by Michael Arndt. It is expected to hit theaters in 2015. Disney has confirmed that other "Star Wars" spinoff movies are in the works.
"I feel like I can identify a hunger for what I would want to see again and that is an incredibly exciting place to begin a project," Abrams recently said of the current status of "Episode VII." "The movies, the worlds could not be more different but that feeling that there's something amazing here is the thing that they share."
Would you want to see Emperor Palpatine return in a new "Star Wars" movie? Tell us in the comments section below or on Facebook and Twitter.