David S. Goyer remains coy on whether Lex Luthor will be in "Man of Steel"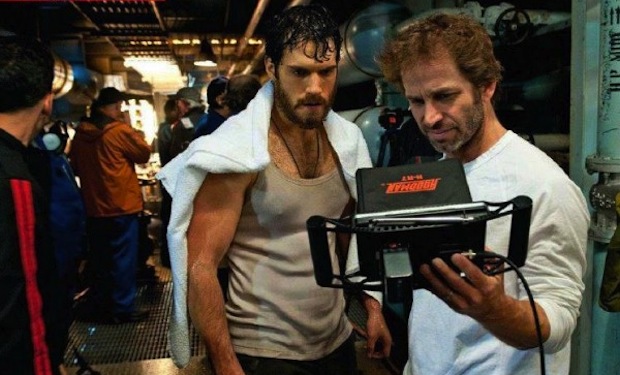 Posted by Terri Schwartz on
Will Lex Luthor be in "Man of Steel"? It's a question we haven't thought to ask as we've been so excited about the prospect of Michael Shannon as General Zod, but it's one we apparently should have. Screenwriter David S. Goyer was coy about the character's involvement during a recent interview.
"I don't think anyone has ever confirmed that we haven't included him," he told I Am Rogue. It seems likely that Lex won't be in the movie, but it's interesting that Goyer chose to leave his answer up for interpretation.
Goyer also talked about casting Henry Cavill as Superman. He believes Cavill is the best man for the job, and also found him to be incredibly kind.
"Henry is a really nice guy and it's not always that way. I was like, holy crap that's Superman!" Goyer said. "I mean I tell my sons that I work with Superman and Batman. I went and visited the set with my six year-old and I timed it so that Henry was in the suit. We showed up and he was like, 'Wow, you do work with Superman!' So I got a lot of cred with my kids for that."
As for exploring the Superman mythology in "Man of Steel," Goyer said, "I can't say much about that other than Superman is an incredibly well known iconic figure and I think my challenge was to try to figure that out. To a certain extent he is sort of cinematically frozen in amber, I mean a lot of people when they think of Superman they think of the [Richard] Donner films, and its been thirty-five years or so since the first Donner film came out. It's been a long time and the world has moved on."
He continued, "I loved those movies and my goal was to figure out away to recontextualize him perhaps and figure out how to make him relatable. I thought, even though he is inhuman and he is an alien, if I can find a way to humanize him then hopefully I will have done my job and people will care about him. He is a tough character because he is invulnerable so you have to give him emotional vulnerabilities and hopefully that way he can become more accessible to the audience."
"Man of Steel" stars Russell Crowe, Henry Cavill, Adams, Michael Shannon, Kevin Costner, Diane Lane and Laurence Fishburne. It is due in theaters on June 14, 2013 in IMAX and 3D.
Would you like to see Lex Luthor in "Man of Steel"? Tell us in the comments section below or on Facebook and Twitter.